European fiber network operator and cloud service provider Interoute is up for sale, but who's got the money and the will for such a deal? You might want to look east...
Pan-European cloud infrastructure and fiber network operator Interoute has been put up for sale by its owners and could command a price tag as high as US$2 billion, according to industry chat and recent business media reports.
The well-regarded company, which provides network and cloud services to communications service providers (Telefonica is a major customer), media companies and enterprises of all shapes and sizes, not only has an extensive fiber network (more than 70,000 route kilometers) and almost 200 data centers, but arguably one of the most advanced virtualized networking and service delivery platforms in the world, developed during the past seven or so years to suit the needs of its business and customers (and without being held back by industry stuttering over carrier SDN and NFV).
Following a number of bolt-on acquisitions, the most recent of which (Easynet) has actually caused the company some degree of operational difficulty -- Interoute Communications Ltd. has launched a legal action against 14 former Easynet staff for allegedly witholding information about the state of the business leading up to the £402 million deal -- the company is now in a stable and strong enough position for its long-time majority owner, the Sandoz Family Foundation (70% stake), and minority stakeholders, Aleph Capital and Crestview Partners (30% jointly), to cash in on their holdings. (See Interoute Bulks Up With $619M Easynet Buy.)

In its most recent financial update (for the first nine months of 2017), Interoute noted that, finally, the integration spending of bringing Easynet on board is almost at an end -- Easynet staff have been laid off and the business also apparently came with a substandard IT system that needed a lot of unexpected updating and investment. With those costs going down, and synergies improving, Interoute's margins are growing: While its revenues for the first nine months of this year, at €528 million ($630 million), were down by 1.8% year-on-year, Interoute's earnings before interest, tax, depreciation and amortization (EBITDA) were up by 47.7% to €111 million ($132 million). The operator also achieved a net profit of €6.2 million ($7.4 million) compared with a loss of nearly €38 million ($45 million) a year earlier.
So who might be interested? Interoute's business and assets could be attractive to many companies, including traditional telcos wanting to own extensive fiber assets and bring on board a team that has managed to develop an efficient and market-relevant cloud services management and delivery platform -- such know-how and experience is hard to come by. As Interoute CTO Matt Finnie told Light Reading recently, it would be possible for other network operators to do what Interoute has done -- develop a white box-based, networked cloud services platform that can be efficiently managed and profitably run on a day-to-day basis -- but, like Interoute, "it would take them at least seven years to get to that point too. We're ahead of the market."
But in a market with tight budgets, shrinking margins and nervous investors, which operators have a spare $2 billion (or more) to invest in a European acquisition?
Look to the city and look east
I believe it's likely that the only potential bidders will be the private equity community and the Chinese. Light Reading understands that there's quite a lot of excitement among the private equity crowd and there may be several bidders from that quarter (though hopefully none with an asset-stripping mentality).
Also very possible is a bid from the Far East: China's main operators have long run international operations but their ambitions have perhaps not yet been realized. Now, though, they may have witnessed the transformative nature of Telstra's $700 million acquisition of Pacnet, another carrier and enterprise services network operator member of software-defined networking vanguard that gave the Australian operator the assets and insights it needed to revamp its international business across the Asia-Pacific region.
Maybe Telstra might see Interoute as the next piece of its international expansion puzzle? Possibly, but it's busy executing its broader Asian strategy and dealing with the disruption of the national broadband network in its domestic market, plus the price might be a bit steep. (See Telstra Sees Quadrupled Data Capacity by 2020, Telstra Plans to Build Asian Empire and Telstra Goes Global With Pacnet's NaaS Offer.)
A more likely candidate is CITIC Telecom, the Chinese company that has already acquired its way into Eastern Europe and which has bold international ambitions to build a communications link between Europe and Asia, otherwise known as the "Digital Silk Road.'"
Earlier this year, Hong Kong-based communications service provider CITIC Telecom International Holdings Ltd. , a subsidiary of China's largest conglomerate, state-owned CITIC Group, acquired the telecoms business of Linx Telecommunication B.V., which services customers with data and cloud services in 14 countries via 24 points of presence (POPs), a 470 kilometer optic fiber network in the Baltic Sea, and network operations centers (NOCs) in Moscow and Tallinn, Estonia, for about €22 million ($26 million). (See Eurobites: Hong Kong Operator Buys Europe's Linx Telecom and CITIC Telecom to Acquire Linx Telecommunications.)
At about the time, CITIC Telecom's chairman, Xin Yue Jiang, stated that the deal was "significant to our development strategy of expanding business internationally and increasing global network coverage," and was reported as saying the company would not stop looking for opportunities to acquire foreign companies.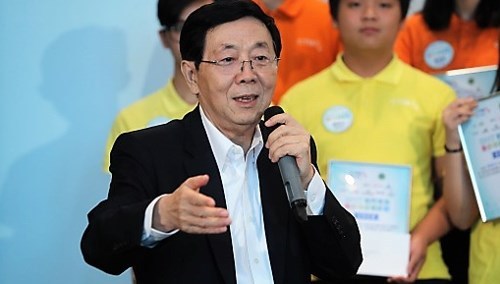 The purchase of Linx, now known as CITIC Telecom CPC Netherlands B.V. following the recent completion of the deal, was not a deal that will move CITIC Telecom's financial needle too much and, currently, the service provider is not a major player in terms of turnover -- it generated revenues of about $460 million and net profit of about $54 million in the first six months of 2017.
But it wants to be a bigger player on the international stage and China wants it to play that role too.
And in my view, it's likely that the catalyst for Citic's acquisition of Linx will have also led it to Interoute's doors.
That catalyst is China's "One Belt, One Road" initiative, also known as the Belt and Road initiative, which aims to foster growth, collaboration and trade between Asia, Eurasia, Europe and Africa through the construction of all manner of infrastructure, including digital communications. And there's money behind the initiative, starting with the $40 billion Silk Road Fund that is backed by multiple Chinese financial institutions. The funding is not expected to end there.
So, the will, ambition and funds are there. CITIC Telecom isn't the only Chinese operator with international ambitions, of course -- China Telecom Global, China Mobile International and China Unicom Global are also active beyond their domestic markets but don't look as likely or as well placed in terms of existing assets and strategy to court Interoute.
I expect that by early 2018 we will have heard more about the future of Interoute's ownership: Let's hope it's a positive outcome for the communications industry as a whole.
Interoute declined to comment on whether it was up for sale.
— Ray Le Maistre, International Group Editor, Light Reading