Mobile Workforce & IT Driving Hosted VoIP Adoption – CenturyLink Survey
Recent hosted VoIP adoption is predominantly an IT-lead initiative in response to an increasingly mobile workforce and demand for integrated collaborative applications, according to a recent survey by CenturyLink.
In collaboration with Spiceworks, CenturyLink Inc. (NYSE: CTL) published a survey, Hoisted VoIP: What IT-Decision Makers Really Think, in October, of 250 IT decision makers from a range of verticals, including IT services, manufacturing, healthcare, education, finance, government. In the survey, 54% of IT professionals said that "hosted VoIP solutions will be a critical part of their organization's future business enablement strategy."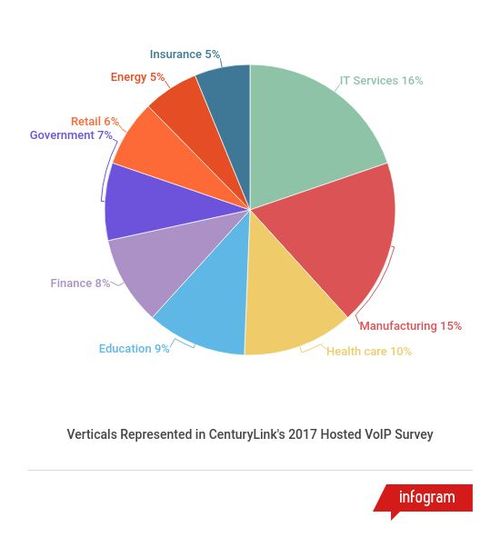 Eric Nowak, director of product management at CenturyLink, says both customer conversations and the survey reveal that the shift to hosted VoIP is driven more by customer experience -- the capabilities VoIP enables -- versus cost savings. In addition, the move to VoIP is predominantly led by IT -- the survey showed that "more than half (51%) of organizations considering whether to accelerate their plans for deploying hosted VoIP solutions are driven to do so by an IT initiative."
"It's IT-driven versus business driven and making people mobile is the biggest driver over pure cost-savings," adds Nowak.
Businesses are moving away from physical handsets for office workers and increasingly utilizing a headset or mobile setup to meet the needs of workers that may also telework or frequently be on the road, says Nowak.
"For that paradigm shift, you need to have a VoIP model to make that work. We see that all over as a big driver."
As more companies migrate to the cloud, Nowak says businesses are deploying VoIP to enable the use of more collaborative applications such as Skype, Spark and other integrated applications. In the survey, nearly 60% of IP professionals valued video/web/audio conferencing as a top feature of hosted VoIP.
"We'll increasingly see people think less and less about VoIP as a voice replacement, but rather as part of a collaboration solution where you can connect with people in lots of ways -- voice will be just one way in addition to messaging, white boarding, video and screen sharing."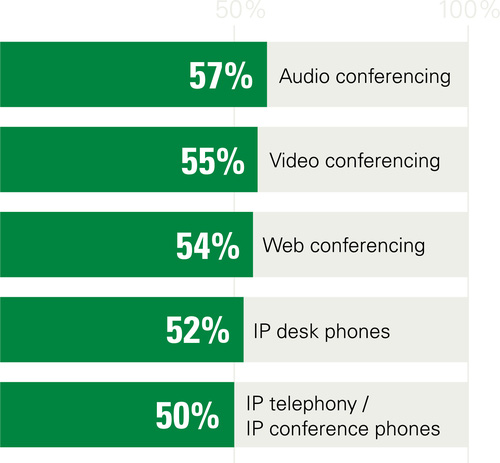 Despite drivers like the use of cloud applications and a more mobile workforce, Nowak says adoption of hosted VoIP solutions has been slower than expected over the last few years and CenturyLink still has lot of customers on legacy platforms.
CenturyLink converts about 0.9% of its traditional phone user base to a VoIP service every month, a slight increase from the 0.8% monthly average in 2016. In addition, Nowak says 40% of phone lines lost are lost forever -- these numbers aren't ported. He adds that the loss of lines results from customers doing an inventory of their needs when moving over to VoIP.
In selecting a hosted VoIP solution, over half of respondents (52%) preferred a bundled solution that included other networking solutions such as Ethernet, MPLS, SD-WAN, etc. In contrast, 35% would select a standalone service. Nowak adds that while VoIP is a key application, if the network isn't reliable or managed well, the application won't perform well so working with a service provider to manage the connectivity aspect as well is often attractive to customers.
— Kelsey Kusterer Ziser, Senior Editor, Light Reading
PARTNER PERSPECTIVES
- content from our sponsors