Want a break from all the SD-WAN announcements? Here it is: CenturyLink's newest service actually targets small businesses with two voice-over IP service packages.
That's right: VoIP -- a 20-year-old service that is commonly used by consumers in homes with broadband connections -- is still something small businesses need to lower their voice service costs and have access to more features, according to CenturyLink Inc. (NYSE: CTL). (See CenturyLink Packages VoIP for Small Biz.)
The company is offering a cloud-based, pre-packaged service in two flavors: a basic service with unlimited local and long-distance, fee-based international calling and about 50 premium features, all for about $20 a line; and an upgrade to Unified Communications for about $5 a month more. The latter features integration with email and calendars such as Outlook and the ability to integrate laptops and use softphones.
---
Want to know more about service strategies? Check out our dedicated services section here on Light Reading.
---
The packages may not be revolutionary but they have appeal to the 600,000 or so small businesses that still use landlines today, says Eric Novak, CenturyLink's director of product management, and also to many hundreds of other small businesses that just use cellphones but would like more of a business presence.
"We are seeing more demand from companies that have to operate just on cellphones but would like to have more of a business persona," he says. Moving to a small-business VoIP service would enable integration of the wireless service with a UC offering.
CenturyLink, like all incumbent telcos, is facing considerable competition in this SMB space from the cable industry and from pure VoIP players such as 8X8 and Vonage, and these service packages are an opportunity for the incumbent to compete more effectively.
Today, landline service can still cost close to $50 per line for a business, when all regulatory fees are added in, Novak notes, so this is a substantial savings. The additional features, including the UC upgrade, also let businesses operate more efficiently.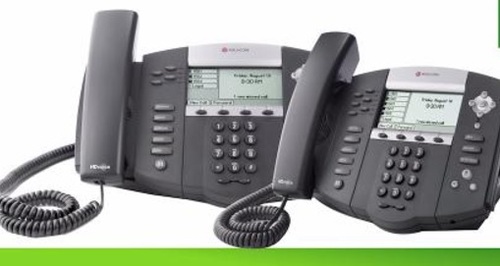 The service was launched earlier this month and already small businesses are using it in an unexpected way, he says. CenturyLink expected companies to drop their voice line altogether and have one connection into their business -- their Internet service with the VoIP layered on top -- but many are instead asking for two Internet connections, one to serve as backup to the other.
"We were surprised by how many companies wanted a separate connection for the phone and backup; we didn't see that scenario," Novak said. "And we're only a month in; who knows what else we'll learn."
In the long run, moving SMBs off the voice network will help CenturyLink achieve the goal of shutting down that network and operating only its Internet Protocol-based network, something bigger US operators have all said they hope to do, for their own internal efficiencies. Novak says, however, given how many customers are still on the legacy network, it will be some time before that happens.
— Carol Wilson, Editor-at-Large, Light Reading