Vodafone waves goodbye to RCS, shifts over to Google
Many moons ago, I signed up to a service called Joyn, the brand name for a new messaging service based on Rich Communication Suite (RCS) technology. Alarmed by the fact that I no longer seemed to have control over certain aspects of my then smartphone, I quickly disabled it and forgot all about it.
Initially introduced as a concept by the GSMA around 2007, RCS was at its base an upgrade to short messaging services (SMS) and multimedia messaging services (MMS). It was heralded as a technology to help mobile network operators (MNO) counter the threat of over-the-top (OTT) messaging platforms such as WhatsApp.
Fast forward to 2023, and that early promise of RCS as some kind of MNO messaging savior has largely failed to materialize. Indeed, the headlines of relatively recent articles on Light Reading are fairly telling, such as, "In 2022, will telcos get the RCS message at last?;" "A decade on, RCS remains a topic of discussion in the US;" and "Verizon, AT&T, T-Mobile kill RCS plans" (oops).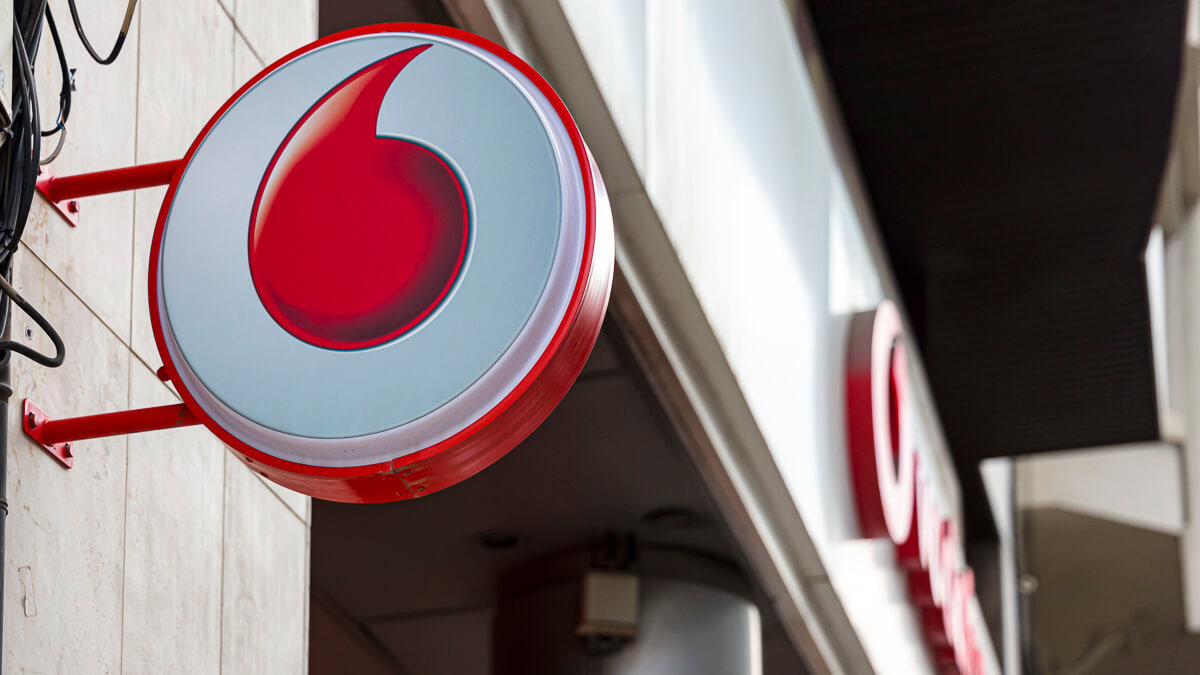 Now, Vodafone has also thrown in the towel, jettisoning its proprietary RCS platform and instead relying on Google to support business and consumer RCS based messaging services in future. For enterprise users, Vodafone claimed that Google's RCS business messaging platform will "dramatically simplify business onboarding and operations".
In a blog post, Dario Betti, CEO of the Mobile Ecosystem Forum (MEF), clarified that Vodafone national operators will be using Messages by Google (the Android App) and Google's Jibe Cloud (the platform that allows RCS messages to be distributed globally).
According to Betti, the move is significant as "Vodafone was one of the earliest supporters of RCS, and one that went on to build its own infrastructure to support messaging and rely on apps such as Samsung's RCS. Samsung had already announced that it was going to discontinue its RCS client in favor of Google."
The Apple effect

Charlotte Palfrey, an analyst with Light Reading sister company Omdia, said that "realistically, RCS hasn't had the market impact that we'd hoped for when it launched either on the business or the consumer side, and for me that simply comes down to the fact that it is not available on iOS devices."
Indeed, unlike Android, Apple iOS devices still do not support RCS, which remains a thorn in the side of Google. A recent report on Android Police documents how Google wants RCS to be the de facto messaging standard for premium Android phones and iPhones. "But the company needs Apple to adopt RCS for iMessage to achieve this. To meet its goal, Google has been publicly shaming Apple and running campaigns to pressure the latter into adopting RCS as a fallback for iMessage," Android Police wrote.
Here, we are talking about Google's version of RCS, of course. In 2016, the GSMA, Google and a bunch of MNOs launched the universal RCS profile in a bid to accelerate the availability of RCS based services. Mobile operators could deploy their own infrastructure or use the Jibe Platform from Google when rolling out RCS. Google bought Jibe Mobile, which had been underpinning RCS services for numerous MNOs, in 2015.
Vodafone RCS: over and out

Vodafone is now opting for Jibe. In the UK at least, the operator is moving swiftly ahead with plans to switch customers from its RCS platform to that of Google. Users have been given only around two weeks to discover how such a move will affect them, with the final shutdown scheduled for March 31.
For Android phone users, the switchover looks fairly simple, at least on paper. Between 48 and 72 hours after they are disconnected from the Vodafone RCS platform, when they launch Messages, they will be prompted to accept new terms and conditions from Google to continue to use RCS, aka Messages by Google.
Certain users, such as those with Samsung devices launched after 2020 and using Samsung Messages, as well as Android devices launched before 2020, will have to download the Messages by Google app. Unfortunately, those with a Huawei device running HarmonyOS will need a new phone. In the meantime, Vodafone users will have to make do with plain old SMS and MMS.
Palfrey notes that in reality this will probably change very little for Vodafone customers "as I suspect a lot of customers who are using RCS are doing so passively, i.e. they don't necessarily realize that they are using anything by SMS/MMS."
However, she said it will mean more for businesses and the surrounding ecosystem if it does help with the RCS onboarding process "as RCS does have some impressive engagement rates over SMS."
At the same time, she observes that OTT messaging apps "have become the de facto default messaging app for many users so businesses will have to concentrate their media rich, highly interactive messaging efforts on messaging apps rather than RCS."
Related posts:
— Anne Morris, contributing editor, special to Light Reading
PARTNER PERSPECTIVES
- content from our sponsors