Vodafone plans hundreds of layoffs – report
Vodafone's Reign of Terror for staff came in the three fiscal years preceding the pandemic, when its offices must have looked as unsafe to employees as the streets of late-eighteenth-century Paris did to the local aristo. More than 16,000 jobs had been axed by March 2020, about 15% of the total three years earlier. For a time, Vodafone looked on course to become the world's first zero-employee telco.
What those headline numbers hid was Vodafone's withdrawal from several markets and divestment of key assets, including its massive Indian business. Many thousands of employees would have kept their jobs (initially, at least) but found themselves working for a different employer. Not all, though. Amid the relentless push for efficiency and juicier profits, other jobs were merely scrapped. And Terror is making a return.
A report in today's Financial Times newspaper says Vodafone now plans "to shed several hundred jobs," mainly in London, as part of its latest effort to slash costs. It cites two people briefed on the discussions and says the cuts would represent the biggest round of layoffs at Vodafone in five years. Given what happened before March 2020, that is an exaggeration. And several hundred cuts might still leave Vodafone bigger than it was three years ago.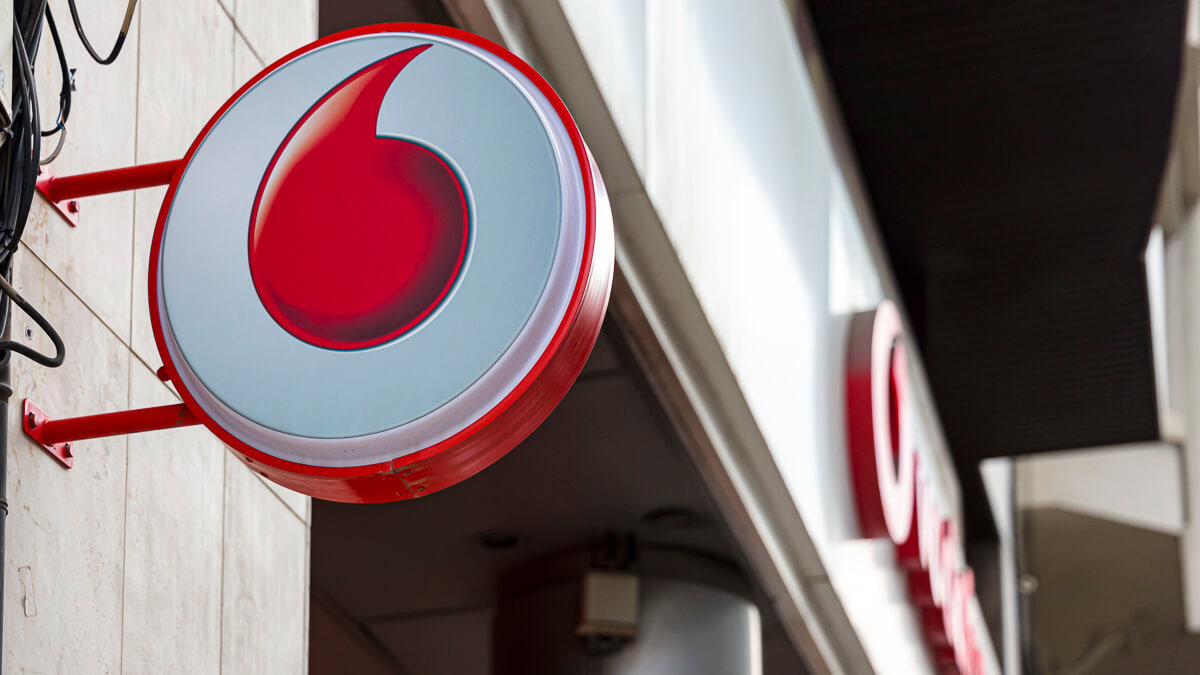 The UK-headquartered operator does not typically publish details of headcount outside its annual report, and the next, for the current fiscal year that ends in March, will not appear until June. But Vodafone's previous annual report showed there were 96,941 employees across the entire organization that year (Vodafone, unlike some other operators, publishes year-average rather than year-end staff numbers). That is precisely 1,722 more than it had laid claim to a couple of years earlier. Unless there have already been hundreds of cuts this year, the plans described by the Financial Times will not make it smaller than it was back then.
Because sales have not surged over this period, a few hundred cuts at a company employing many thousands of people would not make a huge difference to Vodafone's profit margins, either. Like other European telcos, Vodafone's preferred metric is the rather convoluted earnings before interest, tax, depreciation and amortization (or EBITDA, for short) after leases. At 33.4%, this figure did not look unhealthy for the fiscal year ending in March 2022, and it had risen by 0.6 percentage points since the previous year.
Inflationary era

This is not to say Vodafone has no cost concerns. One of the big ones right now is energy. While it managed to cut its energy consumption in the last fiscal year by 1%, to 5,926 gigawatt hours, its electricity costs rose by 11%, to €846 million (US$917 million), and the increase is likely to be greater this year. The end of pandemic-era lockdowns triggered a surge in demand that energy suppliers struggled to address.
More recently, countries have been trying to wean themselves off Russian gas, buying fossil fuels from other dictatorships instead, while Vladimir Putin threatens nuclear war against Europe and plays with his taps. In response, Vodafone has been hedging (essentially, buying energy supplies in advance) and negotiating purchase price agreements with energy suppliers. But there is only so much any business can do.
---
Want to know more about 5G? Check out our dedicated 5G content channel here on Light Reading.
---
The other cost concern is staff. While energy costs are thought to represent just 5% of operating expenditure at a typical European telco, the workforce usually accounts for about a quarter of it, according to research by Moody's. Amid spiralling inflation, European workers are pushing for higher wages, and prices are up more sharply in the UK than in most other countries. BT, the UK telecom incumbent, recently settled a pay dispute with unionized staff by awarding an annual rise of £1,500 to thousands of employees. Three, one of Vodafone's mobile rivals, also claims to have given out generous increases last year. All that puts pressure on Vodafone.
Its latest efficiency goal, announced in November, is to cut roughly €1 billion ($1.1 billion) off expenses by 2026. The median pay for a Vodafone Group employee in the previous fiscal year, including benefits, was about €57,500 ($62,360), according to its last annual report. On that basis, cutting as many as 900 jobs would save Vodafone just €155 million ($168 million) over three years. Even if Vodafone managed to cut this many higher-paid roles, it would save only about €235 million ($255 million) based on its figure for wage earners in the 75th percentile.
Shareholder discontent

Investors are unhappy, with Vodafone's share price down a third since last February, because Vodafone has underperformed in key markets and failed to engineer the takeovers that Nick Read, who stepped down as CEO in December, had promised. But Vodafone appears more productive, on some measures, and less bloated than many of Europe's biggest telcos. It makes nearly twice as much in sales per employee as BT and substantially more than Orange, Telecom Italia or Telefónica. Among Western Europe's telecom incumbents, only Deutsche Telekom does better and only because of its US business.
Table 1: Headcount at major service providers

2015
2016
2017
2018
2019
2020
2021
BT
102,500
106,416
105,787
106,742
105,344
99,741
98,370
Orange
156,191
155,202
151,556
150,711
146,768
142,150
139,698
Telecom Italia
65,867
61,229
59,429
57,901
55,198
52,347
51,929
Telefónica
137,506
127,323
122,718
121,853
118,025
113,182
107,776
Vodafone
111,684
111,556
106,135
98,996
95,219
96,506
96,941
(Source: Companies)
Outside the US, none of these companies have performed especially well in recent years. Each currently plows between 14% and 23% of its revenues into capital expenditure for the rollout of more capable fixed-line and mobile-phone networks. Borrowings are high across the pack. In September, Vodafone owed about €45.5 billion ($49.3 billion) in net debt. The recent divestment of tower assets was done partly to restore some balance sheet health.
None of this will be much consolation to the affected staff, if the Financial Times report turns out to be accurate. With technology firms also cutting jobs, there seem to be fewer safe havens across the broader economy. But Vodafone would have to go much further to realize its latest cost targets, whether that involves layoffs or other efficiency measures. If staff cuts turn out to be far more sweeping, it would sadly not come as a surprise.
Related posts:
— Iain Morris, International Editor, Light Reading
PARTNER PERSPECTIVES
- content from our sponsors