For those who can't make it to the annual US Open golf tournament in person next week, there is another option.
Fox Sports Interactive Media LLC has announced that it will offer select virtual reality coverage of the championship golf event. Through its partnership with NextVR, FOX will provide 360-degree views of Holes 9, 17 and 18, as well as "roving capability" between Holes 10 and 12. Video-on-demand clips will also be available for virtual reality viewing, as well as live look-ins of the on-site driving range.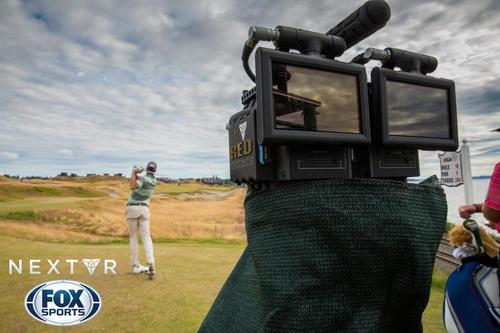 FOX Sports inked its five-year partnership with NextVR back in February with a promise to deliver numerous live VR broadcasts. Since the deal was signed, the sports network has aired VR coverage of the Daytona 500 and several college basketball match-ups during the March tournament season. FOX also successfully tested VR broadcasting at the US Open in 2015. (See Fox Sports Teams With NextVR for Live VR TV.)
The one downside for viewers? In order to access the Fox VR coverage, users must have a Gear VR headset and compatible Samsung phone.
In addition to its VR plans, FOX is also continuing the use of aerial drones at the national golf event this year. Drones will be used for course-mapping and for supporting features like electronic shot tracers and RF fairway rangefinders. (See also 4K & VR Trickle Out... Slowly.)
— Mari Silbey, Senior Editor, Cable/Video, Light Reading