Verizon is expanding its efforts to sell mobile collaboration tools to its business customers, expanding its One Talk capabilities for mid-market customers starting this Thursday.
The move targets multi-site businesses and those with employees who are increasingly mobile, says Alex Doyle, the director of unified communications and collaboration at Verizon Communications Inc. (NYSE: VZ). It recognizes that businesses of all sizes have to have unified communications options that take mobile services into account, he says. And what distinguishes Verizon's effort is that it has built these new capabilities directly into the Verizon Wireless network, so they are immediate accessible to customers from Verizon smartphones, without the need for apps or software agents.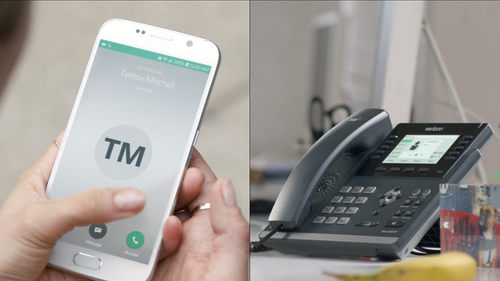 "We have taken UC functionality right into the mobile network, like a Class 5 switch from a telco, it's in the network," Doyle says. "Instead of routing it to a Cisco Webex server, or Office 365, we've put it into the wireless network itself. If I want a mobile UC service, I am not buying mobile phones and unified communications separately. I have one service provider, not two, and one cost instead of two costs, with the same functionality."
Verizon already offers One Talk options for small businesses and works with its enterprise customers to integrate mobility as well, but this latest move brings collaboration services to a much broader market, in recognition of the fact that more workers depend on their smartphones as business tools, Doyle comments.
The One Talk capabilities include things such as group chat and live meetings that can be activated from mobile and desktop devices as well as the ability to queue up and process calls across multiple sites, using four-digit extensions for mobile devices as well as traditional legacy desktop services and PBXs. Enterprise administrators will have a portal and can do things such as policy control on a per-user or user group basis.
---
Want to know more about building out infrastructure for 5G wireless support? Check out our dedicated 5G channel here on Light Reading.
---
The "mobile first" approach anticipates a period when more workers will be mobile than desk-based, Doyle says. That's already happening in some countries -- he cites Denmark as an example -- but hasn't yet happened in the US.
"If I am a CIO, I can choose a mobile-first strategy in anticipation of what is likely to happen here in three to four years," he explains. In the meantime, Verizon supports links between mobile and legacy systems so that they work together.
— Carol Wilson, Editor-at-Large, Light Reading