Telefónica's results jollity jars with Big Tech bashing
February's an awkward time for Europe's telecom bosses. On the one hand, annual results are out, and they're trying to justify their multi-million-euro pay packets to investors by highlighting their successes. On the other, they're flying to Barcelona for Mobile World Congress, the telecom industry's annual knees-up, where a favorite activity besides munching tapas is to grumble about the terrible state they're in because of all the costly traffic Big Tech companies have dumped on their networks. The two don't exactly square.
Telefónica, the Spanish incumbent and a routine grumbler, has just published numbers that make it hard to feel sympathetic. For sure, it's not Apple after the release of an exciting new gadget, or Big Oil during a spike in energy prices, but the figures suggest this company is in decent-enough shape – a middle-aged sort capable of jogging around the park, if not an athlete in their prime.
The headline stuff is that sales last year rose about 4% on a like-for-like basis, to nearly €46 billion ($48.7 billion) – including Telefónica's 50% stake in Virgin Media O2, a UK operator – while operating income was up 3%, to more than €15 billion ($15.9 billion). Net profit excluding that Virgin Media O2 stake did sink by 78%, to around €2.3 billion ($2.4 billion). But the number last year was massively inflated by various capital gains – that UK joint venture with Liberty Global, the sale of towers and the divestment of some businesses in Latin America.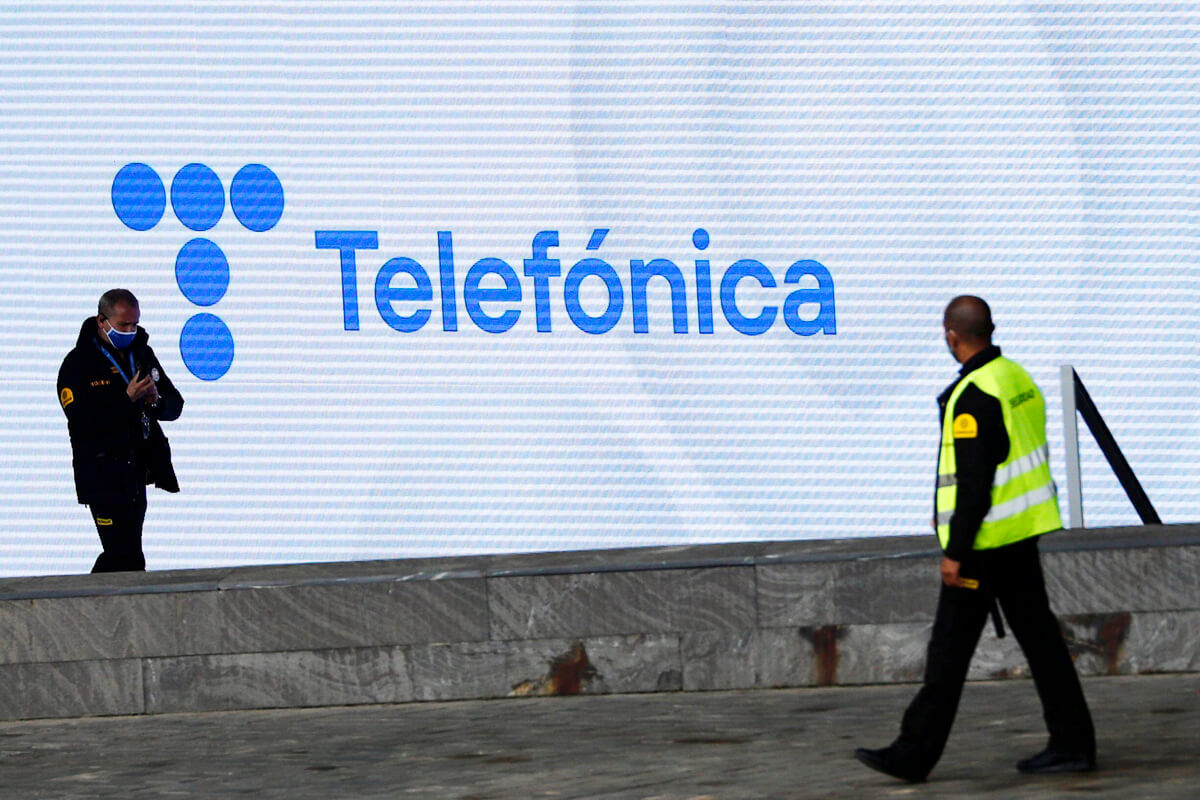 Free cash flow, another profitability measure, soared about 73%, to nearly €4.6 billion ($4.9 billion), thanks to a Spanish tax rebate, Virgin Media O2 dividends and efficient running of the business. Telefónica continues to sit on a big pile of net debt – about €26.7 billion ($28.3 billion), at the end of the year – but this works out to be roughly 2.5 times its annual operating income (before depreciation and amortization), a ratio that financial types do not seem to think is any cause for alarm.
Perhaps more pertinently, when it comes to arguments about who pays for networks, Telefónica's capital intensity (what it spends as a percentage of sales) is only about 15% and has dipped from 16.5% in 2016 during a period of 5G buildout. This hardly supports the argument that surging volumes of data traffic on fixed and mobile networks have forced operators to up investments and squeezed margins.
Energy use, another proxy for network costs, has also come down, dropping by 7.2% since 2015 despite a 7.4-fold increase in traffic. Around 790 central offices across Spain were closed last year and Telefónica hopes to switch off the copper network in 2024. The future sunsetting of older mobile platforms (2G and 3G) should also keep a lid on overall energy consumption. "We are very pleased with the transformation the company is undergoing and we are well positioned to continue on this path of profitable growth," said CEO José María Álvarez-Pallete López, a man with one of the most challenging full names in Europe.
The consolidation remedy

Of course, this does not tell the full story. Telefónica has shriveled since 2016, when it made €52 billion ($55 billion) in sales, quitting non-core markets and shedding staff. Overall headcount has fallen by nearly 20,000 since then, to about 108,000 in 2021 (a figure for 2022 was not included in the latest earnings release). Mobile masts have been sold. More equipment is now shared with rivals.
Crucially, Telefónica is one of several European operators that does not cover its cost of capital, according to a Barclays report last year. The implications of that were spelt out by Ofcom, the UK's regulatory authority, in a discussion paper issued last year about the future approach to mobile markets. "If ROCE [return on capital employed] was to fall, or was expected to fall, below the cost of capital for a sustained period of time for any MNO [mobile network operator], this could dampen its incentive to invest."
The issue typically receives little attention when operators are reporting results, however. Nick Read, the former Vodafone boss, was one of the few executives who even mentioned ROCE on earnings calls with analysts, and his remedy seemed to be consolidation, not charging Big Tech (although current acting CEO Margherita della Valle is clearly a fan of that).
Meanwhile, Telefónica's ROCE has suffered partly because Spanish operators have built overlapping fiber networks and then slashed wholesale prices to attract customers, according to Barclays. Its research also notes that Germany, a three-player mobile market in a mainly four-player continent, was the only big European country to cover its cost of capital in 2021. All this makes it hard to agree that taxing Big Tech is the right answer (as if there weren't enough other reasons to disagree with that idea).
Telefónica's share price ticked up 1.6% this morning in Madrid on the latest update, but it's halved in the last five years and collapsed since the turn of the century, when it was worth 7.5 times as much. For all the investment in new technologies and efforts outside basic connectivity, operators in saturated broadband and mobile markets haven't found another story to keep investors interested. And charging Big Tech for network usage is certainly not the solution.
Related posts:
— Iain Morris, International Editor, Light Reading
PARTNER PERSPECTIVES
- content from our sponsors