Comcast acquired Stringify in 2017 to boost its home automation capabilities, and that new team wants the world to know it hasn't been sitting around.
Through a series of updates, the Stringify technology now supports display notifications on X1-connected TVs, the ability to automatically change television channels and a scheduling function to pause and un-pause WiFi connectivity on the home network.
Comcast Corp. (Nasdaq: CMCSA, CMCSK) is also announcing a new integration with Lutron lights, Serena shades and Carrier's Cor brand of connected thermostats. Plus, the Stringify interface has undergone a visual overhaul, and the team is introducing its first Android Wear app for Android smartwatches.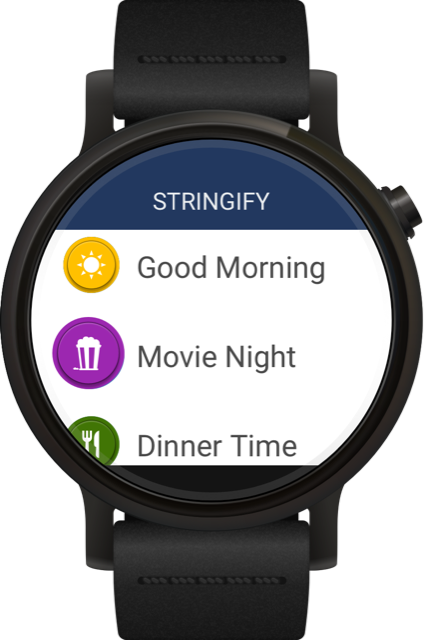 Stringify lets users pick and choose different smart home tasks and string them together, creating an easily repeatable set of actions. For example, a dinnertime use case might involve closing the shades, brightening the lights at the table and pausing connectivity on the kids' mobile devices. Instead of doing each of these tasks separately, Stringify users can combine them into one routine that's executed with a single command.
Comcast is keen to tighten the integration between the Stringify technology and its X1 video platform, essentially turning the TV into a smart home hub like the Amazon Echo or Google Home device. However, an always-on TV may not have the same appeal as a retail standalone speaker that also takes voice commands.
Fortunately for Comcast, the company is also relying on its xFi Internet platform as a control plane for the connected home. Users don't have to deliver commands or view notifications through a TV. They can use a mobile app -- and now an Android Wear app -- as an alternative interface.
The latest smart home updates from Comcast underscore the company's commitment to the Internet of Things space. While entirely separate from its industrial IoT efforts through machineQ , Comcast's smart home strategy likewise centers on adding value to network infrastructure the operator has already deployed. Both strategies also give Comcast a platform play, enabling it to generate new types of revenue and, at least in theory, to create an ecosystem of devices and services that all rely on Comcast's double layer of connectivity and software. (See Comcast Unlocks xFi-Powered Smart Home and Comcast Opens Up on Smart Cities & machineQ.)
Internet service providers everywhere are trying to diversify their offerings and Comcast has been more successful than most in putting that plan into action. As a result, Comcast now licenses several of its platforms to other service providers, notably Cox in the US and top operators in Canada. In addition to X1 and xFi, Comcast is also now driving new business through Xfinity Mobile, Xfinity Home (home security) and machineQ.
— Mari Silbey, Senior Editor, Light Reading