Post-merger T-Mobile US is 9,501 employees short of its pledge
John Legere's infamous pledge to grow jobs after a merger between T-Mobile and Sprint has never appeared so mendacious. Of course, the long-haired, leather-jacketed Legere, looking more Steppenwolf roadie than corporate chief, left T-Mobile leadership behind in 2020 and can safely distance himself from the 4,000 job cuts that happened at the company last year, confirmed in a filing with the Securities and Exchange Commission (SEC) last week.
But they mean that 9,500 jobs have now disappeared across T-Mobile and Sprint since their deal was first announced in 2018. That's 12% of the total back then, a figure that would be high even if the companies had not promised to be job creators. The message from Legere, designed to win over competition authorities and opponents, had been unequivocal. "This merger is all about creating new, high-quality, high-paying jobs, and the New T-Mobile will be jobs-positive from Day One and every day thereafter," he said.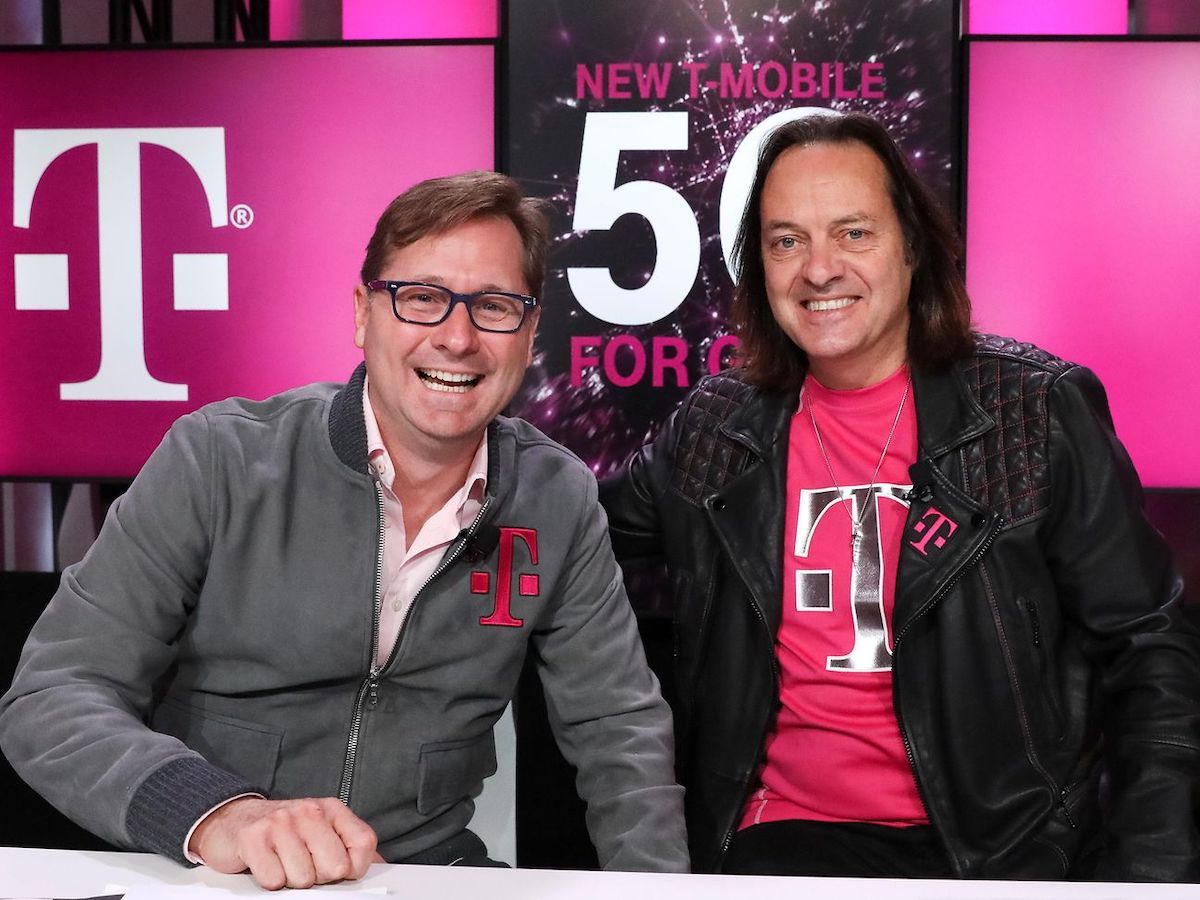 Well, John, it's been jobs-negative for three years and your words seem increasingly like management legeredemain (see what we did there) to make people look the other way so that T-Mobile could pull a swiftie. Legere wasn't the only one issuing jobs promises, either. "The overall plan is for the larger company to employ more staff than the two previous companies put together," said Deutsche Telekom, T-Mobile's German parent. Mmm, add 52,000, the number of T-Mobile employees in 2018, to Sprint's 28,500 and you get 80,500. It doesn't take a math genius to calculate that 71,000, the figure reported by the "larger" company in last week's SEC filing, is quite a bit less.
It is certainly a larger company sales-wise, though. T-Mobile managed revenues of about $68 billion in 2020, the year the Sprint merger was completed, generating net income of roughly $3.1 billion. Last year, its sales came in at nearly $79.6 billion. Yes, T-Mobile's various costs were also much higher, but it was still healthily profitable, with net income of about $2.6 billion. For each year-end employee, T-Mobile made revenues of $1.12 million in 2022, up from about $912,000 in 2020 and $849,000 in 2019, before the Sprint deal was done. It beats AT&T, Verizon and 17 other Tier 1 telcos tracked by Light Reading on this efficiency measure.
Lots of attrition

Deutsche Telekom had forewarned of the hefty reduction when publishing group results for the first nine months of 2022. As reported by Light Reading at the time, these showed a net decrease of 4,230 full-time jobs over that period in the US, leaving it with 66,864 full-time employees there at the end of September. T-Mobile is not the only Deutsche Telekom business in the US – its T-Systems IT unit has branch offices in New York and Detroit, among other places in North America. Yet headcount for T-Systems falls under Deutsche Telekom's Systems Solutions unit. There does not appear to be any overlap between this and the US operating segment.
Deutsche Telekom's explanation for the drop was as follows: "The total number of full-time equivalent employees in the United States operating segment decreased by 5.9% from September 30, 2022 compared to December 31, 2021 – primarily due to international headcount rationalization to manage costs." The reference to "headcount rationalization" is one of those corporate euphemisms for layoffs. What "international" has to do with it is unclear – perhaps some tasks previously carried out by US staff are now being handled in Europe.
When Deutsche Telekom published that report in November, Light Reading also approached T-Mobile directly and received the following emailed response: "We continue to grow with more than 3,000+ open roles and have had one of the best-ever hiring years in our history. At the same time, we have made operating model shifts to put ourselves in the best position to serve our customers where they need us and those shifts have impacted some jobs over time. The number reported by DT would also include other normal business attrition so it would not be accurate to characterize these all as 'cuts' to our workforce."
That's a lot of attrition, and it does not make T-Mobile more jobs-positive. Did anybody seriously believe the pledge in the first place? One of the main reasons for big-company mergers is to boost profitability by eliminating duplicate roles, and Deutsche Telekom was gushing in 2018 about "run-rate synergies" of $6 billion, which it said would be realized through site decommissioning, store consolidation and other headcount-reducing antics. No operator needs two core network managers.
The best that can be said from a staff perspective is that cuts have not (so far) gone as far as some feared. Communications Workers of America, a trade union, warned of 30,000 job losses before the deal went through. It has continued to rail against the tie-up and by May 2021 reckoned 24% of T-Mobile-owned stores had already been closed.
Will there be any punishment for the breaking of promises? Of course not, even though they were emphatic and included in statements distributed to analysts, investors, media and regulators while competition authorities were deciding if they should allow the deal to go ahead. Unwinding it now would be impossible and undesirable. Fines would be unworkable, intruding on day-to-day management of the business.
If nothing else, the cuts should generate skepticism about future promises made by this company. That includes its commitment to achieve "net-zero" status across all activities by 2040 – essentially meaning neither T-Mobile nor its customers and suppliers will generate any carbon dioxide emissions 17 years from now. The jobs-positive stuff was easier to swallow.
Related posts:
— Iain Morris, International Editor, Light Reading