Facebook Debuts Terragraph & ARIES to Extend Wireless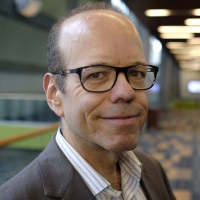 4/13/2016

Comment (5)

As part of its ten-year mission to connect the billions of unconnected people around the world, Facebook on Wednesday launched "Terragraph" technology for building low-cost multi-gigabit wireless small cell and WiFi networks in urban environments. The social network also introduced Project ARIES, a Massive MIMO radio tower for rural areas.
Terragraph and Project ARIES, along with Facebook 's previously announced Aquila drone, are designed to extend connectivity to the world's vast unserved regions, under the umbrella of the social network's Connectivity Labs.
Announcing the new initiatives at the Facebook Developer Conference Wednesday, Jay Parikh, VP of engineering at Facebook , shared a slide showing global connectivity on 2G, 3G, and 4G, illustrating how much of the world still lacks connectivity.
He then narrowed in on a piece of Africa encompassing South Africa, Madagascar, and Mozambique. The orange areas show populated terrain, and much of that lacks connectivity.
These areas lack connectivity because the infrastructure doesn't exist -- it's too expensive to install base statiosn and other new equipment, Parikh said.
The problem requires "radical new approaches to get the connected unconnected," Parikh said. Small improvements are insufficient. "Our rule in the Connectivity Lab is we're looking for gains that will make things 10x faster or 10x cheaper or both."
Terragraph networks will be built using nodes that can be deployed on "street furniture" such as lampposts, utility poles, and buildings, broadcasting both small cell coverage and WiFi, Parikh said. They're designed to provide the least expensive connectivity at highest capacity for urban environments.
The nodes rely on low-cost commodity WiGig chips and other COTS components, and runs over the unlicensed 60 GHz spectrum. (See 60GHz: A Frequency to Watch.)
Terragraph uses a new routing protocol for "improved" collison detction, is IPV6-only,and "SDN-like" cloud controllers, Facebook says in a blog post introducing both Terragraph and ARIES. It can provide multi-gigabit per second links.
The city of San Jose, Calif., plans to trial Terragraph downtown later this year.
Facebook plans to contribute Terragraph to Telecom Infra, a group of telecom providers working with Facebook on open source infrastructure hardware. (See Facebook TIPs Telcos Towards Open Source Networks.)
"It is not our intent to build and maintain and deploy these networks ourselves. We want to advance the state of the art," Parikh said.
Also introduced Wednesday, Facebook's Project ARIES (Antenna Radio Integration for Efficiency in Spectrum), is a prototype Massive MIMO antenna.
Conventional radio uses a single antenna that shares connection among multiple suers, resulting in congestion and user frustration. Project ARIES supports 96 antennas and 24 data streams, with an anticipated "gamechanger" bandwidth of 100 gigabits per second per hertz, at least an order of magnitude better than today, Parikh said. Facebook has demonstrated ARIES at 71 bps/Hz spectral efficiency. (See Mimosa's Backhaul Bubbles With Massive MIMO and Getting Massive at DoCoMo's 5G Lab.)
Next page: No Pilot, No cockpit, no bathroom
The tower will bring 5G to rural areas in developing markets, Parikh said.
In another connectivity initiative, Facebook is developing drone called Aquila, which can fly for months at a time, and had to invent an entirely new aircraft design to do it, Parikh said. Today's aircraft aren't designed to go months at a time connecting with lasers. (See Facebook Buys British Drone Specialist and Facebook, Google in New Drone Race.)
The flight time requires reducing every kilogram and component. First, designers removed the tail. "The second thing we did is remove the pilot, remove the cockpit, remove the bathroom -- we don't need any of that," Parikh said. A control system replaces the pilot.
Facebook also replaced the fuel tank, replacing it with solar power.
What's left is essentially a wing.
"We built it out of carbon fiber to make it extremely lightweight and make it look cool," Parikh said.
The Aquila drone will be deployed a short distance from a city, and communicate with other drones in a network connected by laser connections or freespace optics. The network can achieve 10s of gigabits of connectivity and scales out.
All this wireless Internet activity is part of Facebook's ten-year-plan to get everyone in the world online and then feed them Facebook Messenger bots, AI and virtual reality, as described by Mark Zuckerberg in his keynote Tuesday. (See Zuckerberg Launches Messenger Platform, Live Video APIs and Zuckerberg: Facebook Must Stop Nations 'Building Walls'.)
More than 4 billion people, more than half the world, still lack access to the Internet, either because they don't live near a network, they can't afford it or can't see the benefits. Terregraph and Project ARIES fit into solving that first problem by extending network access.
For awareness, Facebook is pushing its Free Basics program. Facebook says it's a service designed -- as the name implies -- to offer free, albeit limited, Internet to people who otherwise wouldn't have it. Critics say Facebook is trying to give itself and its partners a business advantage over competitors by offering versions of their service for free. (See Andreessen Facepalms on Facebook Free Basics, India Deals Death Blow to Facebook's Free Basics .)
Facebook isn't alone looking to extend Internet service into the developing world; Google has a similar plan, only instead of drones Google is looking at gigantic balloons, in a program Google calls "Project Loon." (See Google's Internet Balloon Project Takes Flight and Project Loon Reaches India.)
Nor is Facebook alone seeking to exploit the unlicensed WiFi spectrum. Carriers and cable companies are looking to use managed WiFi to extend the capacity of their wireless networks. (See Comcast WiFi for Business Goes Live, Cellular, WiFi & the 'CEO Pitch' and Wi-Fi First & Foremost.)
And high-speed public WiFi is key to New York and other smart cities efforts as well, extending wireless access to residents. (See Qualcomm Spills LinkNYC's Guts, Gigabites: The Big Apple Gets Gig WiFi.)
— Mitch Wagner,
, West Coast Bureau Chief, Light Reading.