VEON's interim CEO, Ursula Burns, who has been at the helm since Jean-Yves Charlier quit in March, is stamping her authority on the international operator. (See VEON CEO Quits Amid Investor Gloom.)
As part of a new strategy to focus on emerging markets and simplify its ownership structure, VEON is to sell its 50% stake in Italian operator Wind Tre to joint owner CK Hutchison Holdings for €2.45 billion (US$2.87 billion) to help reduce its debt pile -- currently about $9 billion -- and bolster its position in Pakistan and Bangladesh in a move that marks its retreat from western Europe. (See VEON Strikes Two Major M&A Deals.)
Wind Tre was formed in late 2016 when VEON (then Vimpelcom) and Hutchison merged their Italian operations to form a more robust rival to national incumbent operator TIM and Vodafone.
Now VEON wants out so it can reduce its debts and focus on its business in South Asia: It will use $400 million to buy the stakes in Pakistan's Jazz and Bangalink in Bangladesh that it doesn't already own from Egyptian firm Global Telecom Holding (GTH), in which VEON holds a near 58% stake; and use most of the remaining proceeds to reduce its debt to about 1.8x of annual EBITDA, below its stated 2.0x target.
(Note: VEON had unsuccessfully tried to acquire all of GTH previously, but abandoned that strategy in April this year. It will retain its existing stake in GTH once the current proposed transactions are closed.)
---
How will service providers enable automated and efficient network operations to support NFV & SDN? Find the answers at Light Reading's Software-Defined Operations & the Autonomous Network event in London, November 7-8. Take advantage of this opportunity to learn from and network with industry experts – communications service providers get in free!
---
Once the transactions are completed (expected before the end of 2018), Hutchison will be the sole owner of Wind Tre, which has been struggling to hold its own in a very competitive market. At the end of March it had 29.2 million mobile customers, down 1.7 million, or 5.5%, from a year earlier, as well as 2.7 million fixed-line customers. In the first quarter of this year Wind Tre reported revenues of €1.41 billion ($1.64 billion), down by 9% year-on-year, and an operating loss of €69 million ($80 million), though this was much improved from a year earlier loss of €320 million ($373 million) thanks mostly to significant job cuts.
But the Italian market has just become even more competitive with the arrival of Iliad (Euronext: ILD), which entered the market in late May with a cut-price offer and which aims to build a 10% market share in its first few years of operations. (See Eurobites: Iliad Crashes Italian Market With Cut-Rate Deal.)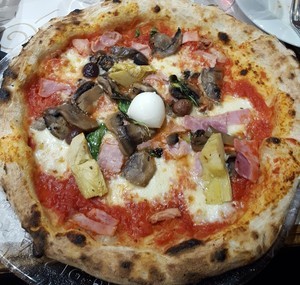 Investors in VEON, which currently has about 240 million customers worldwide and which is best known for its Beeline operation in Russia (almost 60 million customers), liked the M&A news, as the company's share price gained almost 16% to hit €2.52 on the Amsterdam exchange.
— Ray Le Maistre, Editor-in-Chief, Light Reading