A rising tide of competition is swamping Telstra -- and this time the Australian operator might just be out of its depth.
On Monday, just two weeks after the Australian telco trimmed its earnings forecast, credit agency S&P cut its long-term rating from A to A-, citing "intense competition" and "weak profitability." It was Telstra's first S&P downgrade in 12 years.
The company, Australia's widest-held stock, has lost more than half its market value since current CEO Andy Penn took over in May 2015. The stock closed Wednesday at A$2.79, down from A$2.85 prior to the downgrade.
In its revised guidance, Telstra Corp. Ltd. (ASX: TLS; NZK: TLS) said postpaid ARPU had fallen 2.9% in the first half of the year and EBITDA (earnings before interest, tax, depreciation and amortization) would be at the bottom end of the forecast range.
The company is being squeezed at both ends. Its mobile business is under attack from aggressive MVNOs (mobile virtual network operators) such as value brand Kogan and youth-targeted Boost Mobile.
Roger Montgomery, founder of Montgomery Investment Management, told national broadcaster ABC that 180 mobile brands were competing in the market, with "the fat tail" capturing 53% of new customers last year.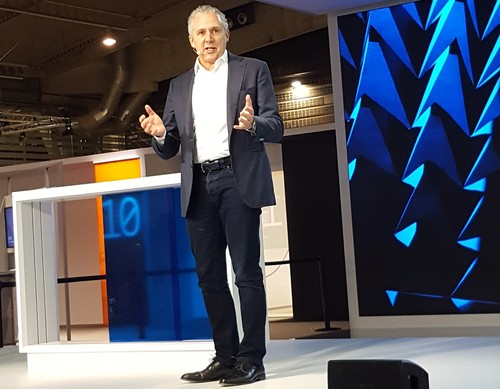 But an even bigger threat looms -- the imminent entry of aggressive broadband player TPG into mobile. TPG is promising a free data plan for the first six months, after which it will offer unlimited data for A$9.99 (US$7.57) per month.
As the Australian Financial Review put it, "Betting against TPG's reclusive executive chairman David Teoh has been a fool's game in the past."
During the past 30 years the Malaysian-born entrepreneur has turned a PC retail operation into a top-tier broadband player, TPG Telecom, with fiber assets around the country.
The increasingly tough competitive environment is already having an impact. Optus has announced it will axe 400 staff and shut down its Virgin Mobile operation during the next two years.
Analyst Paul Budde from BuddeComm said he didn't believe the market was over-supplied, noting prices were lower in many other countries. "In a market where players are conditioned to make a choice based on cost, TPG will be very, very competitive," he added.
Then there's Telstra's NBN problem.
Following its agreement with the government and national wholesale network operation NBN Co Ltd. , Telstra is transferring its fixed access network to NBN, receiving payments of about A$1 billion a year.
But that flow of cash will dry up -- possibly as early as 2020 -- leaving a A$2-$3 billion (US$1.52-2.27 billion) revenue hole where the incumbent's wholesale and voice business used to be.
UBS is forecasting Telstra may have to cut its dividend.
From an industry competition viewpoint, this is seen as bringing the 800lb gorilla back to the pack.
But it leaves CEO Penn with a giant-sized headache. Most analysts say it's unreasonable to blame him for Telstra's predicament, but they also see no sign of a plan.
Penn says he will deliver one next month, leveraging the company's A$3 billion (US$2.27 billion) in network investments in recent years.
No doubt this will reference 5G and Telstra's digital businesses, but analysts will be asking about the cash. (See Telstra's Networks for the Future and Telstra Automates, Builds Out Distributed Cloud to Support 5G.)
Compounding these problems are the issues with NBN itself. According to Budde: "The second-rate NBN is causing serious problems as it is not going to be future-proof and will cost another A$30 billion [US$22.7 billion] to fix. That's a problem, especially for Telstra, which relies on the fixed network and will not be able to generate new money on that network."
— Robert Clark, contributing editor, special to Light Reading