Both Charter and Comcast have bemoaned the difficulties facing the wireless industry and suggested, as a result, that they have no plans to build or buy their way into the market directly. But that's not stopping the cable giants from considering a further reseller deal beyond their existing mobile virtual network operator (MVNO) agreement with Verizon.
Charter Communications Inc. and Comcast Corp. (Nasdaq: CMCSA, CMCSK) have been in talks with Sprint Corp. (NYSE: S) for at least the last month about a possible deal that would involve the cable companies investing in Sprint's network in exchange for reseller rights. Those discussions were reportedly exclusive for a time, putting any separate merger negotiations between Sprint and T-Mobile US Inc. on hold. (See Charter, Comcast Eye Sprint Tie-Up – Report.)
However, Bloomberg reports that even with the term of exclusivity ending yesterday, talks between the country's two largest cable operators and Sprint continue. Assuming Comcast and Charter don't decide to buy Sprint outright -- a scenario that is widely considered unlikely -- the mobile company could now decide to sign a deal with the cable providers while also still pursuing a potential merger with T-Mobile.
---
For more cable market coverage and insights, check out our dedicated cable content channel here on Light Reading.
---
The leaders of both Comcast and Charter made striking remarks about the wireless business in their respective quarterly earnings reports yesterday. Asked about possible M&A activity, Comcast CEO Brian Roberts stated, "We really feel we're not missing anything." (See Comcast Lines Up Fall Launch for 'Instant TV'.)
Charter CEO Tom Rutledge said, "I would say I agree with Comcast's point of view on [the mobile business]; that we like our MVNO. We like our relationship with Verizon... And we do think that the industry has a lot of challenges in front of it." (See Charter Chugs Along Despite Video Losses.)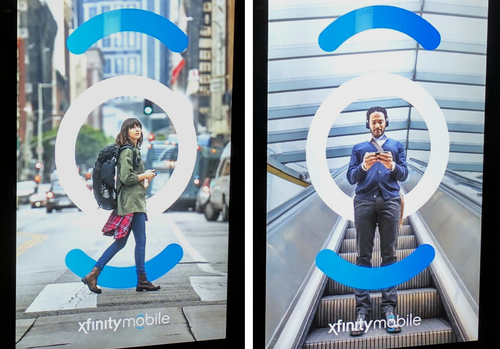 The mindset at Comcast and Charter comes as the former is in the early stages of offering a new Xfinity Mobile service based on Verizon Communications Inc. (NYSE: VZ)'s network, and the latter is planning a similar mobile service launch for 2018. The two companies have also inked an agreement to work together in the wireless space, with a provision that neither will sign an independent contract with a mobile operator for at least a year. That deal went into effect in May. (See Comcast & Charter Seal Wireless Pact.)
— Mari Silbey, Senior Editor, Cable/Video, Light Reading