A letter urging a US security review of the proposed Sprint/T-Mobile US merger is being circulated in Congress because Sprint's owner, Japan's SoftBank, has "ties" to Chinese vendor Huawei, according to a Bloomberg report. (See T-Mobile to Buy Sprint for $26.5B to Create US 5G Powerhouse.)
Ties? You mean, SoftBank Corp. , a major telecoms and technology company, has done business and is engaged in development work with the world's single largest supplier of communications networking technology? How shocking. (See Huawei Teams With SD-WAN Partners to Build an Intent-Driven Network, SoftBank & Huawei Demonstrate 5G Use Cases and Huawei Helps Carriers to Scale Up, Scale Out Before 5G .)
I mean, there are credible reasons to consider whether allowing Sprint Corp. (NYSE: S) and T-Mobile US Inc. to get married is a good idea, for sure. (See Is the Sprint & T-Mobile Merger Too Risky?, DOJ Examing How T-Mobile & Sprint Merger Would Affect Pre-Paid Pricing – Report and T-Mobile & Sprint: Marriage made in hell.)
But security risk? From a parent company because it has dealings with a supplier, albeit one that is pilloried for sometimes (though not always) questionable reasons?
How many degrees of separation from a Chinese firm would any company need before a politician didn't ask for a security review? The mind boggles.
In the meantime, here's Johnny!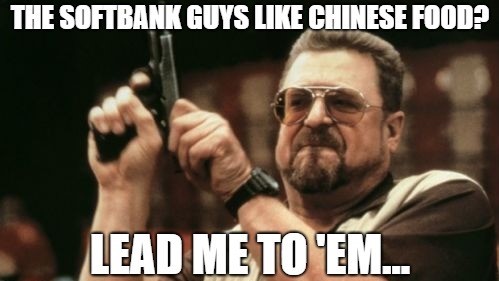 — Ray Le Maistre, Editor-in-Chief, Light Reading