Military conflict, economic turmoil, a domestic currency crisis and even concern it could be locked out of a major spectrum auction in Ukraine. For Moscow-based MTS, the challenges have come thick and fast in recent months, but the operator -- which counts itself as the biggest in Russia's vast mobile market -- has been facing up to them with stereotypically Slavic sangfroid. "We actually saw an uplift in revenues in Russia in the third [July-to-September] quarter and we're feeling optimistic about the final one," says Vasyl Latsanych, MTS Group's chief marketing officer, in a cool appraisal of its recent performance.
Notwithstanding the current geopolitical turbulence, these are undoubtedly transitional times for Mobile TeleSystems OJSC (MTS) (NYSE: MBT). Still known mainly as a mobile operator, with networks in several Eastern European and Central Asian countries, MTS has also built a strong position in Russia's fixed broadband and pay-TV markets, launching a new satellite service -- in partnership with parent company Sistema JSFC (London: SSA) -- as recently as December. By combining these assets with its mobile capabilities, MTS believes it can provide something that mobile rivals VimpelCom Ltd. (NYSE: VIP) and MegaFon cannot.
Such differentiation has become increasingly important to MTS as all three big mobile operators pursue largely identical strategies of upselling smartphones and mobile Internet services to their customers. In February 2014, "differentiation" became one of the "Ds" that made up the operator's new "3D" strategy, the others being the much longer-running concerns of "data" (meaning mobile Internet services) and "dividends". The grand plan was to increase revenues by 3–5% in 2014, and sustain that rate of growth until 2016, while continuing to deliver solid returns to shareholders.
But the timing was inauspicious. Just a few weeks later, Russian troops had poured into the separatist Ukrainian region of Crimea, prompting the European Union and US government to impose sanctions on Russia. A subsequent collapse in the price of oil, the value of which has fallen from about $110 to less than $50 a barrel during the past seven months, is now wreaking further havoc in the oil-driven Russian economy. For a company spending more than a fifth of what it generates in sales on the rollout of high-speed fixed and mobile networks, this could have been dynamite.
"We were lucky enough to have made the bulk of equipment orders and payments when the currency situation was not that dramatic," says Latsanych in explaining why investments were not derailed. "At the moment we are not facing a significant revision of our plans."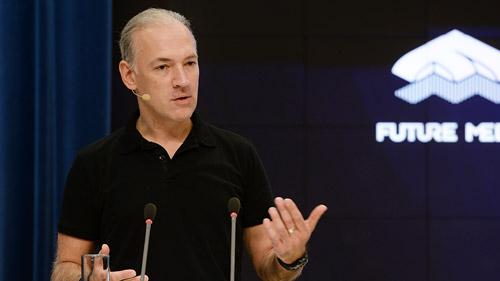 So far, MTS has also been lucky that consumer spending has held up so well in Russia and Ukraine, which together accounted for almost all (99%) of its revenues in 2013. Having lowered the full-year revenue growth target to just 1% in August, MTS raised it to 2% in November -- below the original goal of 3–5% but an increase nonetheless -- after witnessing year-on-year revenue growth of 8.4% in Russia and 7% in Ukraine (in local currency terms) during the third quarter. (See Eurobites: Ukraine Crisis Hits MTS Hard.)
Next page: Upheaval in Ukraine