How Long Before We Hit Peak MWC?

Comment (5)
Sometimes it feels as if Barcelona's Mobile World Congress (MWC) is the only part of the telecom industry that is growing.
Every year, fresh-faced attendants wave a swelling crowd of phone-worshipping executives through the gates of the Fira Gran Via, like farmers herding sheep. Hit by a mudslide of PR announcements in the run-up to the show, some of the attendees look as dejected as livestock.
Yet they keep on coming. Last year, about 108,000 people with some interest in communications technology and services crammed into the event, up from 101,000 in 2017. MWC has now grown its attendee numbers for eight years in a row. With more than 108,000 individuals expected at this year's show, the trend is set to continue.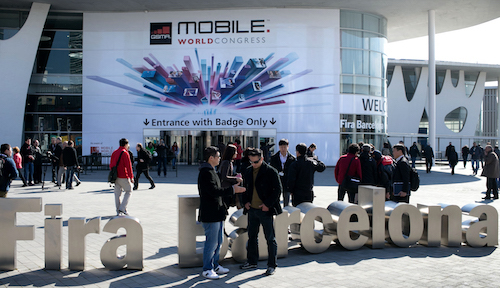 MWC's gravitational pull has been a fabulous money-spinner for its organizer, the GSM Association (GSMA), which includes both not-for-profit and hot-for-profit arms, as this Light Reading story from two years ago points out. (See MWC's Millions: Hot-for-Profit in Barcelona.)
But for how long can this last? Outside the Catalan carnival, parts of the industry are in a trough. Its biggest equipment vendors outside China are shrinking. The modest rates of sales growth at operators are no cause for a jamboree. Some of the biggest, most strikingly, have shed thousands of employees. Highly visible at MWC in previous years, Norway's Telenor plans to cut one in five jobs over the next three years as it automates operations. (See Efficiency Drive by Major Telcos Has Claimed 74K Jobs Since 2015.)
Far from being a microcosm of the industry, MWC is the industry in an alternative reality. It is a fireworks display when everybody else is sweeping up the after-party mess. In its day-glo world, the telecom bust that followed ludicrous spending on 3G licenses never really happened. Consumers are happy to throw more cash at a faster connection. The line chart that tracks attendee numbers at the show resembles an analyst forecast of 3G revenues from the turn of the century.
Yet there are good reasons to expect that its growth will continue. Even as telecom employee numbers keep shrinking, the sector is converging with other industries. Technology giants that once had a token presence at MWC now turn up in force. Some exhibition stands would not look out of place at a car show, or a display of advanced robotics.
Major industries also like to have a pilgrimage event at which attendance is almost mandatory. In this sense, the industry's struggles make MWC an even more essential item on the calendar. As travel budgets are squeezed, many operators and vendors are likely to ringfence spending on MWC while they draw a line through smaller events.
Its sprawl and lack of singular focus could be a potential threat to its prospects, though. Attendees increasingly complain about the mental and physical workout. Reporters bombarded with press releases struggle to sift the truly meaningful from the ultimately mundane. In a recent LinkedIn post, Dean Bubley, an analyst at Disruptive Analysis, grumbled about "meetings in 25-minute slots, then dashing to next through eight halls or external sites" and said "it's all geared around key marketing messages/announcements being beaten into your skull." He no longer attends.
Indeed, MWC's reality-denying otherworldliness can put an unhelpful gloss on news and discussion regarding the state of the industry. John Strand, another high-profile analyst commentator and MWC critic, reckons it has "lost its edge and become politically correct." Once a forum for debate about the big issues, it has now been "clinically cleansed of bad news and negative stories of the many political, economic and regulatory challenges mobile operators face every day around the world -- challenges that have a detrimental impact on operators' finances and their ability to invest in the infrastructure on which society depends." Bubley reckons conference sessions are "mostly scripted and content-free."
---
For all the latest news from the wireless networking and services sector, check out our dedicated mobile content channel here on Light Reading.
---
Could another monster show endanger it? The Consumer Electronics Show (CES) in Las Vegas, which takes place at the start of the year, drew about 184,000 attendees this year and covers much of the same ground. Strand says it is now "the event that defines the industry" and "demonstrates how mobile technologies have become ubiquitous and integrated." Just as the technology giants have been attracted to MWC, so telecom executives now recognize the importance of CES.
But the biggest threat could be another GSMA show. Eager to capitalize on MWC's success, the association has been launching spin-off shows in other parts of the world. Last year it teamed up with the CTIA, a US trade association, to launch an MWC Americas event. Held in San Francisco in September, it attracted 21,000 attendees, and has already outgrown the Golden City. This year it has been moved to Los Angeles, which clearly has the infrastructure needed for a global, must-attend event. The danger is that MWC Americas eventually saps interest in MWC Barcelona. (See Aftermath: CES Staying in Vegas, MWC in Barca Through 2023.)
If it were eventually to supplant the Catalan show as the main MWC event, the organizers might not worry, provided the euros/dollars keep flowing. The real loser would be the city of Barcelona, and perhaps the wider European industry, already accused of falling behind North America and Asia in the telecom space. These are especially nervy times for Barcelona: Just a few months ago it suffered riots after local politicians held a referendum on Catalan independence, which the Spanish government deemed illegal. Civil unrest in future could prompt the GSMA to think more seriously about an alternative venue.
In the meantime, the industry's movers and shakers will continue to make the journey, sample the local tapas and exhaust themselves in meetings and during epic walks to Hall 8.1, nearly across the border with France. For all the concern about its future role and relevance, it is still the show that everyone feels compelled to attend -- while they're still in business.
— Iain Morris, News Editor, Light Reading