Also in today's EMEA regional roundup: Helios Towers reignites IPO; 5G lands at Gatwick Airport; OBS lands IP deployment gig; fiber-to-the-social-housing.
Nordic operator Telia has found a replacement for Johan Dennelind, who announced his decision to step down as CEO last month. Stepping into Dennelind's shoes is Christian Luiga, who joined Telia in 2009 and most recently served as the company's CFO. Douglas Lubbe will take on Luiga's role. According to a company statement, Dennelind will leave his position but "remain at the company's disposal" until he officially leaves the company in 2020. (See Eurobites: Telia CEO Dennelind to Quit in 2020.)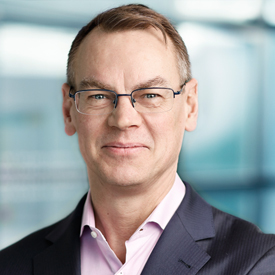 Less than two years after it shelved its previous plans for a stock market listing, Helios Towers, which manages mobile tower infrastructure in five key sub-Saharan markets, is filing for an IPO on the London Stock Exchange (LSE). The company plans to raise US$125 million gross proceeds by issuing new shares as part of the listing. For more details, including Helios Towers' financials and strategic direction, see this from our sister site, Connecting Africa -- Helios Towers Reignites IPO Plans, Eyes Expansion.
5G has landed at the South Terminal of Gatwick Airport, the UK's second-busiest airport, courtesy of Vodafone. As part of its deployment, the operator installed a fiber network throughout the airport, allowing bored passengers whose flight has been cancelled due to an errant drone to make use of 5G to download a TV boxed set or two, as well as helping to support the growing number of airport-related connected devices and applications, such as an upcoming trial of robotic parking and the further automation of check-in and boarding procedures.
Orange Business Services has landed an IP deployment deal with broadcaster Radio France, which is modernizing the media infrastructure at its Maison de la Radio headquarters in Paris. The planned new audiovisual production facilities will rely on an IP infrastructure based on Cisco technology for the transport and broadcast of voice and video.
Social housing tenants in the Scottish cities of Aberdeen and Stirling could be among the first to get access to gigabit speeds thanks to a partnership agreed between fiber wholesale altnet CityFibre and a group of housing associations and local authorities. It is anticipated that Vodafone will be the first operator providing services over these connections, once they are in place.
Speaking of which, Vodafone has retained its top ranking in the "Brandz Top 75 Most Valuable UK Brands" list compiled by ad agency WPP and market research consultancy Kantar. Vodafone's brand is reckoned to be worth US$26.5 billion. Also appearing in the top ten are BT and Sky. Away from telco concerns, food and drink brands appear to be on the march, with upselling cafe chain Costa Coffee, hipster beer company Brewdog and tech-tinged takeaway transporter Deliveroo all zooming up the rankings. Let's hope, for the sake of UK waistlines, that some gym brands are doing well too…
US-based Digital Realty has opened another data center in London's Docklands, which it says will help support the growth of the UK capital's technology industry. The new facility, Cloud House, is the fourth data center in Digital Realty's Digital Docklands campus.

— Paul Rainford, Assistant Editor, Europe, Light Reading