Eurobites: EE Trumps Rivals in UK Network Test
Also in today's EMEA regional roundup: A1 replaces Vip brand in North Macedonia; MobileLinks increases capacity with Net Insight; Sky offers WiFi guarantee.
BT-owned mobile operator EE has come up smelling of roses in a new crowdsourced study of mobile network experience in the UK carried out by Tutela. The report shows, among other things, that EE's network is out in front of its main rivals Vodafone, O2 and Three in terms of delivering a connection capable of high-intensity mobile uses such as 1080p video streaming, multiplayer online gaming and HD group video calling, with EE's network deemed good enough to do those things 82.6% of the time when a user has a signal. In terms of median download throughput, EE's 21.2 Mbit/s rated more than double that of O2 and Three, and 8 Mbit/s faster than Vodafone. And, as far as connectivity is concerned in the UK, you're better off in Scotland, where 77.5% of connections met Tutela's "Excellent" threshold, compared to 74.7% in second-placed England. The report draws on more than 223 billion measurements collected from iOS and Android smartphones in the UK, taken from February 1 to July 31, 2019.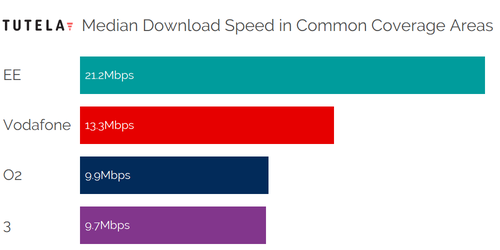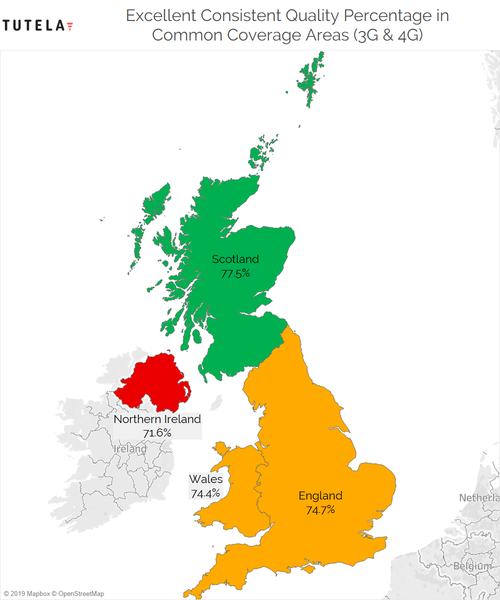 The A1 Telekom Austria Group has expanded its A1 identity to its operation in North Macedonia, replacing the local Vip brand. A similar exercise has already been carried out by the Group in Bulgaria, Croatia, Slovenia and Belarus.
Sweden's MobileLinks is expanding its media transport network with Net Insight's Nimbra 1060, increasing its capacity so that it can handle more live sports and entertainment content for the likes of Nordic Entertainment Group, IMG and Bonnier Broadcast.
Sky, the UK-based purveyor of pay-TV and broadband, is offering its customers a "WiFi Guarantee," pledging to serve them with a less than blazin' minimum of 3 Mbit/s in every room of their home. The WiFi Guarantee forms part of Sky's Boost package, which can be added to any Sky broadband package from £5 (US$6) a month. If the minimum speeds can't be achieved even after Sky engineers have done their worst, customers will get their money back.
Nearly half of all Brits have yet to be convinced of the merits of artificial intelligence or robotics, according to a new study from Fujitsu. And, concludes the report, it is this public nervousness about cutting-edge technologies that is acting as a brake on companies and public sector organizations innovating as much as they should.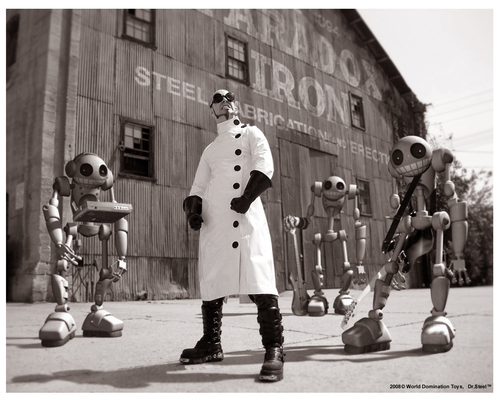 — Paul Rainford, Assistant Editor, Europe, Light Reading
PARTNER PERSPECTIVES
- content from our sponsors