Nokia's fledgling enterprise business already generates about €1 billion ($1.14 billion) in annual revenues and is now growing at a rate of 18% each year, ahead of Nokia's 13% growth forecast for the entire addressable market over the next five years.
Kristian Pullola, Nokia's chief financial officer, says enterprise activities have offset a decline in the traditional telecom business and currently account for about 5% of total network sales.
The update comes two years after Nokia Corp. (NYSE: NOK) said it would target several markets outside but "adjacent to" the telecom sector. Those markets included energy, transportation, the public sector, so-called "technological extra-large enterprises" and the web-scale players. At the time, the Finnish vendor said they were collectively worth about €18 billion ($20.5 billion) annually and would grow at a five-year compound annual growth rate (or CAGR) of 13%. (See Nokia to Create Standalone Software Biz, Target New Verticals.)
The strategy made sense, according to Nokia, because the main telecom market, worth an estimated €113 billion ($129 billion) each year, would grow at a CAGR of just 1% over that same period.
But as the enterprise activities get bigger, the enterprise strategy is moving up the agenda. In a restructuring move announced last week, Nokia is setting up a distinct enterprise business group that will pool efforts and make success or failure far more visible to shareholders. Kathrin Buvac, Nokia's chief strategy officer, will take charge of that group.
"We said we would expand into the enterprise space. We've done that within the traditional set-up and now is the time to dedicate an organization to go after the next leg of that opportunity," said Pullola during an interview with Light Reading last week, shortly after Nokia had published its third-quarter results. "There are about 4,000 enterprises we want to go after with telco-grade network gear." (See Nokia Warns of Job Cuts in €700M Shake-Up.)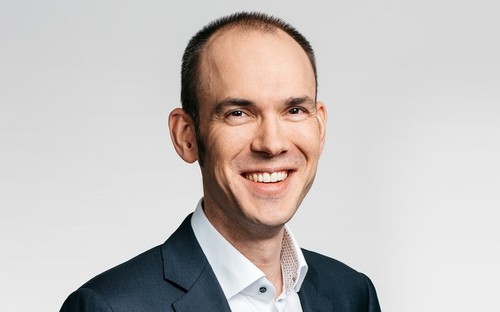 While the enterprise push might seem to have had little impact on Nokia's top line so far, Pullola's comments indicate that results would have been much worse if it had not happened. Sales at Nokia's networks business are down 5% for the first nine months of the year, to about €13.9 billion ($15.9 billion), compared with the year-earlier period (although Nokia says revenues were stable in constant currency terms).
"We've seen in the last two years a decline in traditional operator business, which has been visible in overall numbers," said Pullola.
Along with fierce rival Ericsson AB (Nasdaq: ERIC), Nokia is now seeing the light at the end of the telco tunnel, as major service providers in North America start to invest in next-generation 5G networks. Organic sales growth at the networks business hit 3% for the recent third quarter, and that unit's operating margin soared to 5%, from just 1.5% in the previous three-month period. But Nokia needs a dazzling final quarter to hit its networks margin target of between 6% and 9% for the year. (See Ericsson Corruption Scandal Sullies Strong Q3.)
"Clearly, with a big fourth quarter ahead of us, there is some risk on the execution side on project timing and deliveries," Pullola admits. In a detailed commentary on its outlook, Nokia acknowledged that its ability to scale supply chain operations and procure certain components to meet demand levels is a concern.
When it comes to the enterprise push, one of the big challenges for Nokia is to ensure it has the right sales channels to address non-telco sectors. Buvac had promised investment in those new channels when she spoke with Light Reading at the end of 2016. Recent earnings reports suggest most business so far has come from web-scale players buying new optical products. Revenues at the optical networks business rose 25% in the recent third quarter, to €412 million ($470 million), making it the fastest-growing of all Nokia's operations. The formation of the enterprise business group might give Nokia the sales and marketing focus to address other types of customer. (See Nokia's New Software Unit to 'Redesign' Company.)
Next page: Hard times for telecom workers