Eurobites: Telia wields the jobs ax again – report
Also in today's EMEA regional roundup: Tele2 builds wireless network for Axfood; Nokia helps tackle the digital divide in Senegal; UK toughens up online safety legislation.
Nordic operator Telia is in talks with labor unions in Sweden, Finland and Norway over more job cuts, Reuters reports. According to the news agency, the proposed layoffs would affect around 100 roles in Finland, 150 in Sweden and 70 in Norway, and form part of a restructuring plan announced a couple of years ago by CEO Allison Kirkby. Since 2021, says Reuters, Telia has been shedding 1,000 jobs every year. The operator currently employs around 20,000 people. (See Eurobites: Telia Norway sheds tenth of workforce, Big telcos have cut headcount by 9% since 2015 and Telia holds steady in testing times.)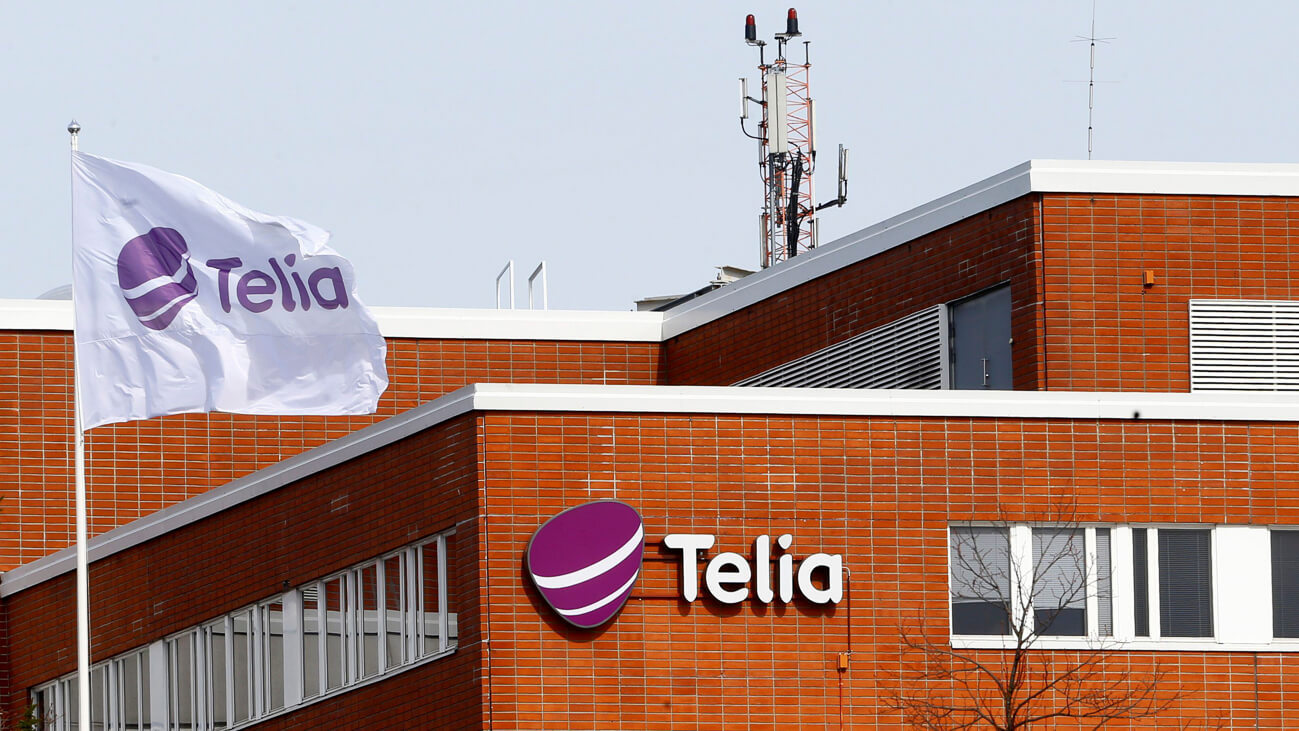 Telia rival Tele2 is to build and maintain a wireless network for grocery chain Axfood at its massive new warehouse near Stockholm. Tele2 will connect the new facility primarily through Wi-Fi that will control hand scanners, forklift computers, cameras, alarms, solar energy plants and more. As part of the deal, Tele2 is responsible for the re-use and recycling of old equipment.
Nokia is collaborating with UNICEF on a project that they hope will help improve digital education and training in parts of Senegal. More than 10,000 middle school students and their teachers in digitally underserved areas of the West African country should benefit from the scheme, which will include specific sessions on digital skills as well as an upgrading of equipment and connectivity.
Netherlands-based coffee giant Jacobs Douwe Egberts has gone down the SD-WAN route for better internal connectivity, with help from Orange Business Services. In addition, Orange is providing a range of managed network security services across the core infrastructure of Jacobs Douwe Egberts' data centers located in Amsterdam, Sao Paulo and Singapore, along with cloud-based security technology. Jacobs Douwe Egberts has more than 120 business locations worldwide.
Big Tech bosses could end up in jail for two years if they fail to protect children from online harm following the toughening-up of new legislation being drawn up by the UK government. As Reuters reports, the governing Conservative Party felt compelled to add teeth to the legislation to get more support from lawmakers after facing potential defeat over the passage of the delayed Online Safety Bill. (See Eurobites: UK's Online Safety Bill reaches lawmakers.)
Truespeed, a full-fiber broadband provider based in southwest England, is responding to the UK's cost-of-living crisis by extending its price freeze for a further seven months (from May 2023 until the end of the year) and introducing a basic £20 (US$24.76) per month, 30Mbit/s tier for financially vulnerable customers. Last year Truespeed secured £100 million ($123.8 million) in funding from Aviva Investors, following on from an initial £75 million ($92.8 million) investment made by the firm in 2017. (See Eurobites: Truespeed turns to Adtran for XGS-PON boost.)
Telecom Italia (TIM) has joined the Venice Sustainability Foundation, an organization which, as its name suggests, brings various stakeholders together to help ensure the future prosperity of the magical but sinking Italian city and its surrounding area. TIM will bring its expertise in 5G, IoT, AI and the like to the cause.

— Paul Rainford, Assistant Editor, Europe, Light Reading
PARTNER PERSPECTIVES
- content from our sponsors