Orange upset its investors with a first-half financial update that showed a marked drop in the profitability of its large enterprise unit. The French operator's share price was down 3.4% in early-afternoon trading after it revealed that core enterprise earnings had dropped a quarter year-on-year, to €364 million ($370 million), despite unchanged sales of about €3.9 billion ($4 billion). Orange blamed an accelerated decline in voice and data services along with broader economic difficulties for the setback. The update came on the same day the UK's BT reported a 7% drop in revenues at its comparable business-facing unit and bodes ill for telco ambitions in this sector. Orange's headline sales were unchanged year-on-year for the first half, at €21.3 billion ($21.7 billion), while its core earnings rose 0.7%, to €5.9 billion ($6 billion). Addressing the enterprise upset is a "priority," said Orange in a statement, raising the prospect of job cuts. Group headcount has fallen by 12,000 in the last five years, to fewer than 140,000 employees at the end of last year.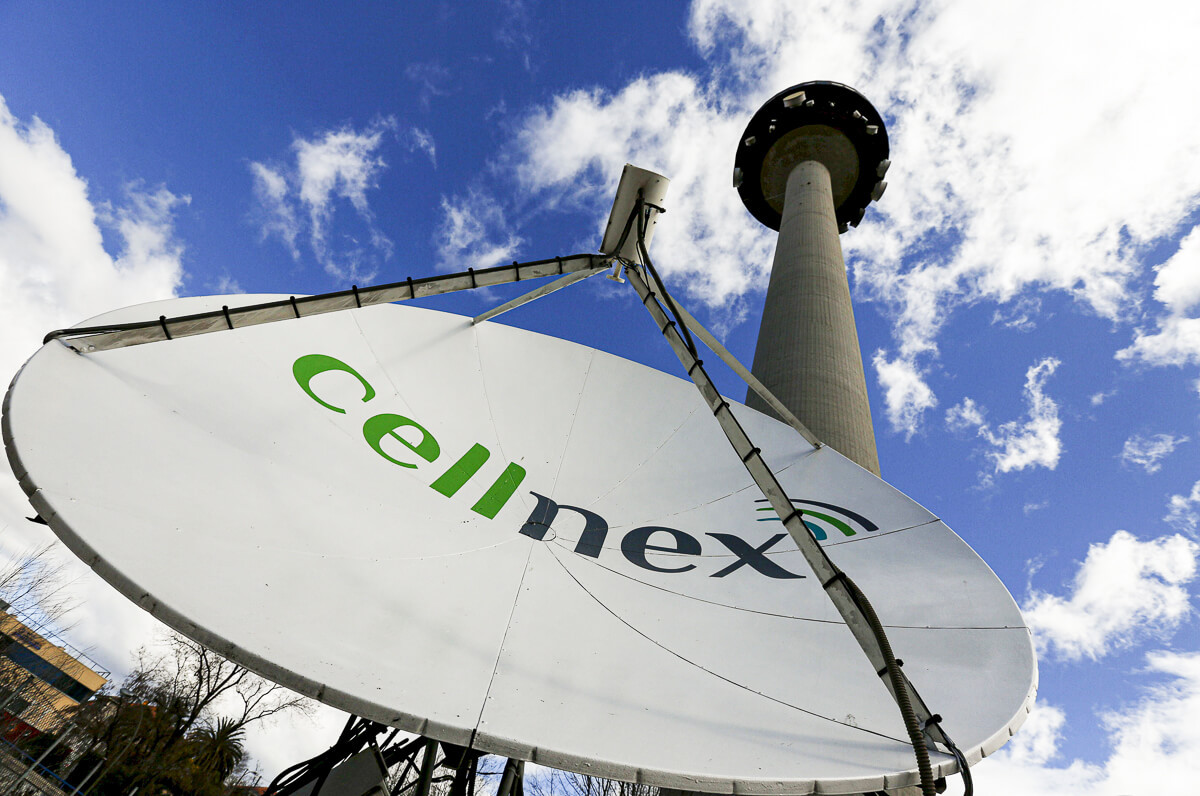 Cellnex, a Spanish company that buys towers from Europe's debt-burdened telcos and then rents out the property to its former owners, said first-half revenues soared 59% year-on-year, to €1.69 billion ($1.72 billion), and that core earnings rose at the same rate, to €1.28 billion ($1.3 billion). The increases have come as Cellnex expands its European footprint and adds tenants. It now operates 103,944 sites across numerous countries, making it bigger than many regional telco incumbents, and has said it will build another 22,000 by 2030. On the downside, Cellnex's net debt has rocketed to €14.3 billion ($14.5 billion), more than seven times what it made in core earnings last year, and some of the investment shine has rubbed off the company. Its share price nearly trebled between February 2019 and August last year, when it hit €58 in Madrid, but it has subsequently dropped by 29%.
German optical equipment maker ADVA blamed the "semiconductor crisis" for a sharp drop in profitability as its second-quarter gross margin fell by 5.6 percentage points year-on-year, to 32.7%. Net income tumbled 39%, to about €7.3 million ($7.4 million), due partly – said ADVA – to some "extraordinary costs" linked to a pending merger with Adtran, a broadband equipment maker. On a more positive note, sales grew 11.4%, to €166.3 million ($169 million), and ADVA's order books are "nicely filled," said Brian Protiva, ADVA's CEO. "We are raising our revenue guidance [for the full year] to between €680 and €730 million [$691 and $742 million] and reducing our pro forma EBIT [earnings before interest and tax] margin guidance by one percentage point to between 5% and 9%," he said.
The company formerly known as Facebook but now referring to itself as Meta (we'll stick with Facebook, thanks, Mark) said it would "continue to monitor developments regarding the viability of transatlantic data transfers and their potential impact on our European operations" as it published its latest results. The update comes three weeks after Irish authorities reportedly said they would seek to block data flows back to the US in the interests of consumer privacy, stoking fears of wider European moves that could hurt Facebook. The company reported its first-ever sales drop, with revenues for the end-of-June quarter down 1%, to $28.8 billion, and net income tumbling 36%, to $6.7 billion, compared with the year-earlier period. Internationally, Facebook has hired more than 20,000 people since June last year and now employs more than 83,500 in total.
Famous for tax avoidance, money laundering and drug sales, the Isle of Man and its 85,000 residents have been digitally lassoed to Ireland and the UK – the countries that surround it – by a new "multi-million-pound" submarine cable installed by Aqua Comms, an Irish "transatlantic connectivity" provider. The infrastructure links the UK crown dependency up both Ireland and the UK and provides onward connections to continental Europe and the US, said the Isle of Man government in a statement. Stakeholders say it will improve access to global data networks, provide faster Internet speeds and ensure more resilient connectivity – and presumably make all that money laundering a damn-sight more efficient.

— Iain Morris, International Editor, Light Reading