Eurobites: Airbus gets on board with Cellnex for mission-critical comms
Also in today's EMEA regional roundup: DAZN fights the content pirates; CityFibre boss responds to Equinox 2 decision; BT to stop printing the Phone Book.
Spanish towers company Cellnex has struck a deal with aerospace giant Airbus to explore joint opportunities in business and mission-critical communications in Europe. Specifically, Cellnex will offer space at its sites for equipment that supports Airbus' Agnet collaboration platform, which allows individual or group voice, video and image communication as well as additional features such as geo-positioning and team mapping. Airbus hopes the hook-up will allow it to focus more tightly on key verticals such as public safety agencies, airports, healthcare and utilities in various European countries.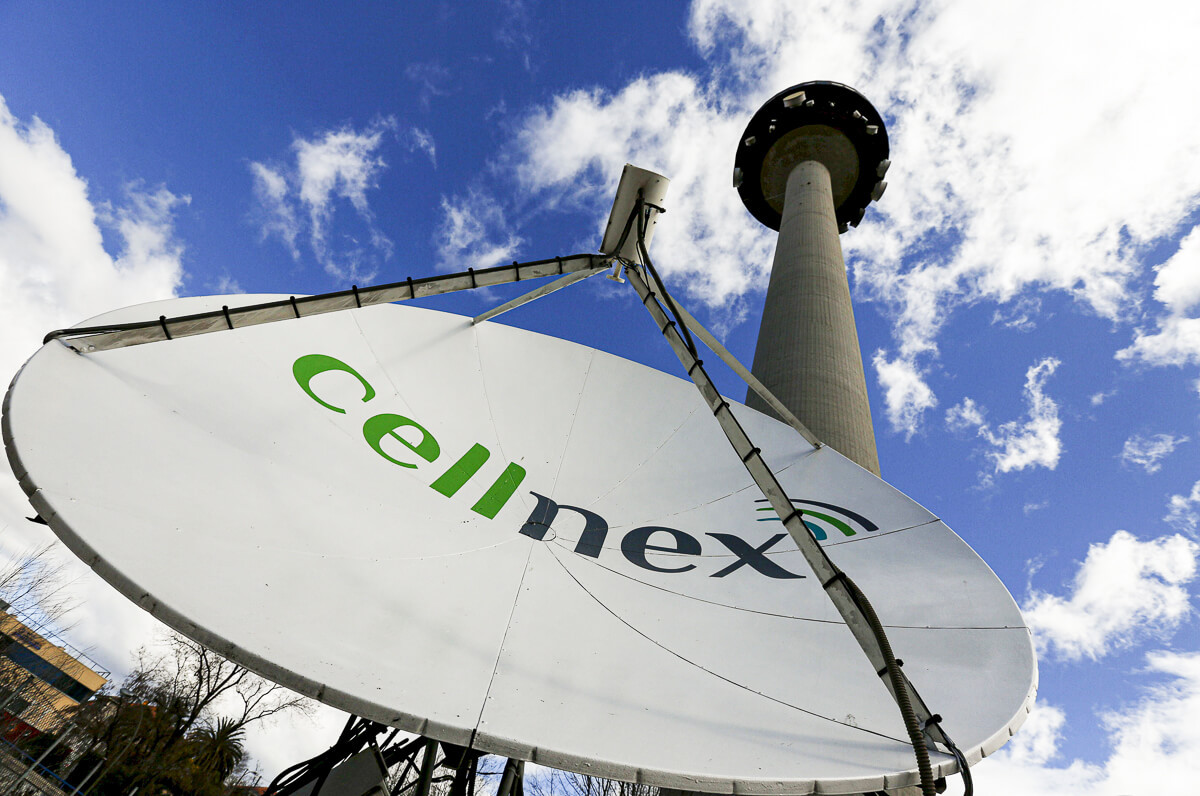 Sports streamer DAZN is to use technology from Videocites to help it fight intellectual property theft and illegal social media streams of its live sports content. Vidocites' software uses AI-driven video recognition algorithms, enabling the identification of unauthorized streams amid the sea of user-generated content on social media platforms, even when the video has been manipulated as part of the pirates' efforts to evade detection.
The decision of UK communications regulator Ofcom to approve BT Openreach's Equinox 2 wholesale fiber pricing scheme has predictably not gone down well with the alternative network providers, or altnets, who are now faced with the prospect of having to lower their prices to compete. CityFibre CEO Greg Mesch said in a statement: "We must not forget that while introducing price discounts to bind its wholesale customers and damage emerging competition, BT is at the same time significantly increasing prices for millions of its retail consumers. Ofcom must ensure that competition is effective and sustainable if consumers are to benefit." Expect more of this from other disgruntled UK altnets… (See Ofcom backs BT over altnets in broadband pricing dispute.)
And in other BT news, the incumbent UK operator has announced that from next year it is to stop printing its Phone Book, which is what it calls the directory of local telephone numbers it has produced annually since 1880. BT cites dwindling demand and the high environmental impact of printing the thing, though obviously not printing it will save the company more than a few quid too. But what about those – mainly elderly – people who aren't online and still rely on the printed Phone Book? Well, BT is telling them to keep using their old one, but if they need a new one they can have one for the BT-subsidized price of £10 (US$12.38) in the first year and then a "reasonable" (but unspecified) price thereafter. It doesn't sound like a PR coup.
Richard Branson, the high-profile UK entrepreneur and signed-up member of the international moneybags' space-race gang, has sold off his Virgin Orbit rocket company for $36 million after filing for bankruptcy protection last month. As the BBC reports, Rocket Lab, Stratolaunch and Launcher swooped in to pick off the bones of the failed company, which was valued at $3.7 billion in 2021. During the debut UK launch in January, Virgin Orbit's LauncherOne experienced, in the company's words, "an anomaly" which led to a premature shutdown and a failure to reach orbit. (See Eurobites: Branson's satellite firm suspends operations.)
Colt Technology Services is to integrate cybersecurity software from London-based Venari Security into its existing service offering. VigilanceAI, Venari's encrypted traffic analysis platform, provides insights into how encryption is used across the enterprise.

— Paul Rainford, Assistant Editor, Europe, Light Reading
PARTNER PERSPECTIVES
- content from our sponsors