DT's Höttges hits back over competition jibes, remains bullish for 2023
"For years and years," said Timotheus Höttges, with a hint of exasperation, "you've been asking, 'when will there finally be infrastructure competition in Germany? Something needs to happen.' Now, we have this competition in Germany, and there is a debate to the effect of, 'why don't we establish national or regional monopolies?' Well, I don't quite understand that."
Höttges, the CEO of Deutsche Telekom (DT), was speaking (via interpreter) during the German incumbent's 2022 results press conference on Thursday, when he was asked the inevitable question about the state of fiber infrastructure competition in Germany following the recent collapse of altnets such as Liberty Networks Germany and Glasfaser Direkt.
Liberty Networks Germany was established as a joint venture between Liberty Global and private equity firm InfraVia Capital in 2021 and planned to deploy fiber-to-the-home (FTTH) networks across Germany under the helloFiber brand. In January 2023, it was reported by Broadband TV News that helloFiber was being shut down. Glasfaser Direkt then reportedly filed for bankruptcy in February following the withdrawal of UK investor John Laing Group.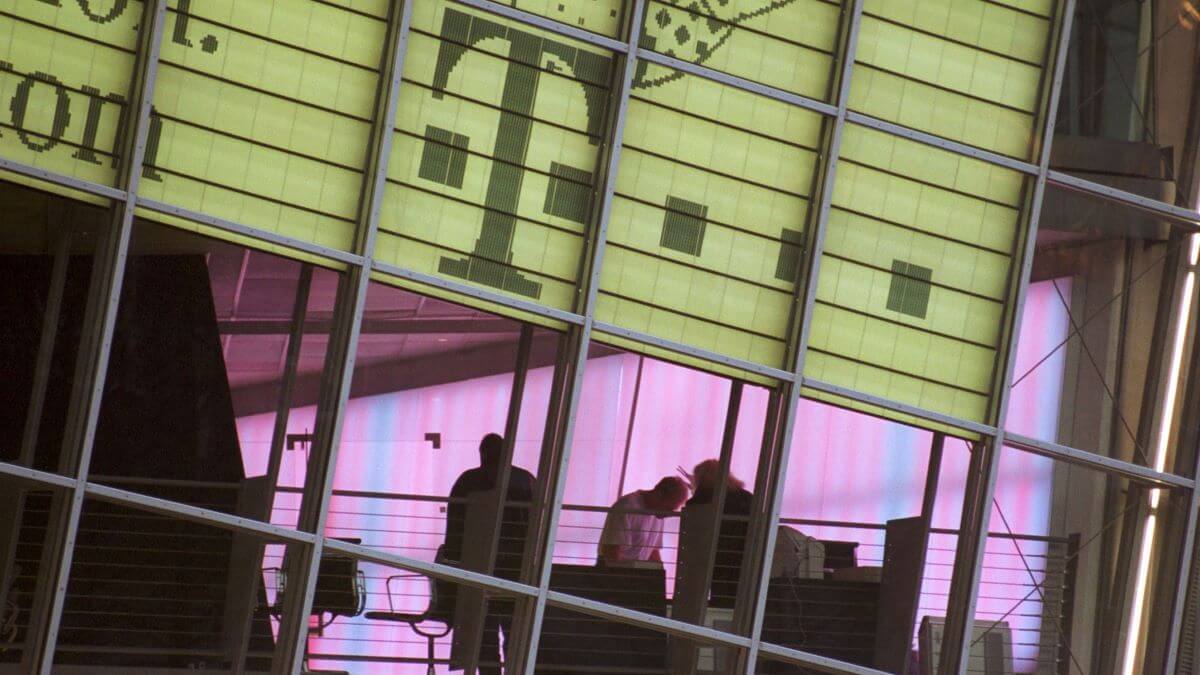 "We have competition in Germany. And that's good," said Höttges. "Deutsche Telekom always said that we can't complete the optical fiber build out all by ourselves … so I'm pleased that there is competition and that our competitors are supporting us. But the most important thing is that Deutsche Telekom, being the largest company in this field, needs to get the biggest chunk. And we have committed ourselves to that. We will roll out optical fiber [to] 60% of this country."
Höttges was in part responding to criticism that DT has been building competing infrastructure over existing FTTH networks, such as the one operated by NetCologne in, you guessed it, Cologne.
Indeed, Jürgen Grützner, managing director of Verband der Anbieter von Telekommunikations- und Mehrwertdiensten (VATM), a German telecom association, recently declared in a press statement that overbuilding existing structures in large cities such as Cologne makes no sense from either an economic or business point of view, "and harms companies and citizens."
"[CEO Timo von] Lepel of NetCologne seemed to be upset about us overbuilding his infrastructure," remarked Höttges. "But he's not rolling out the optical fiber right through to the customer … And we are building there now because NetCologne isn't. If he doesn't want to do that, then it's up to him."
No fast buck from German fiber
Höttges added: "If you want to make a quick euro from optical fiber in Germany, then you'll have a hard time doing that. And that's why we've seen a couple of exits in this field recently."
Höttges noted that rolling out fiber networks is more expensive in Germany compared to markets such as Spain. He also pointed to other obstacles including slow and complex planning processes, the higher cost of civil engineering in Germany, and the more cautious approach among German customers to the adoption of fiber services.
As for DT's own FTTH rollout plans, the operator reached a run-rate of two million homes in 2022 and plans to increase that to at least 2.5 million in 2023. However, Höttges is pushing the company to do more. "2.5 million is the cautious prediction, and three million is my personal ambition. I think we can connect that many," he said, noting that the figure includes fiber joint venture GlasfaserPlus.
At the end of last year, DT's FTTH network covered 5.4 million households. The operator is still aiming to cover 10 million premises by 2024.
In terms of its mobile network rollout, Höttges insisted that the operator had met all targets set by regulators under spectrum licensing conditions. "We've heard time and again that we are not meeting the conditions for the network build out. So let me be quite clear here: Deutsche Telekom is not among those who are not meeting their rollout obligations. We did meet our rollout obligations," he said.
Here, the CEO particularly hauled up 1&1 for failing to reach its target to deploy 1,000 antennas by the end of 2022. "They set up three. So there's no right for 1&1 to set up this network. They just wanted to get access to our networks, from O2 to Vodafone and us, because we continue to roll out the network and 1&1 just wanted to get access to that."
Topsy-turvy conditions
As for the German group's performance in 2022, Höttges took on a bullish but somber tone as he reflected back on what a tumultuous year it had been.
"It was a watershed year, not just for us, but also for our employees and our customers, because the world is upside down," he said, citing Russia's invasion of Ukraine as one of the most transformative events in 2022.
At the same time, he declared that DT's 2022 figures "go to show that with good management, we can still achieve good results even in times of crisis."
Over 2022 as a whole, DT was able to increase reported net revenue by 6.1% year-on-year to €114.4 billion (US$122 billion) — "a new record on an organic basis," Höttges said. Adjusted earnings before interest, taxes, depreciation and amortization after leases (EBITDAaL) rose 7.7% to €40.2 billion and the net profit almost doubled to €8 billion.
The guidance for 2023 is for adjusted EBITDAaL to increase 4% to around €40.8 billion. Notably, GD Towers is no longer included as the transaction to sell a 51% stake in the tower company to investors Brookfield and DigitalBridge was completed on February 1, 2023.
Höttges concluded "2023 won't be an easy year, either," pointing to factors such as rising interest rates, high inflation and energy prices, ongoing supply chain bottlenecks, and conflicts between the western world and China. However, he believes DT has taken the necessary measures to protect its position, including hedging energy prices. "We achieved good results in 2022, and we are assuming that we will continue to generate record results in 2023," he said.
Related posts:
— Anne Morris, Contributing Editor, special to Light Reading
PARTNER PERSPECTIVES
- content from our sponsors