Verizon's new cloud fabric, launched a year ago, is being combined with its network and security services to create a host of new offers, including a rapidly growing Internet of Things (IoT) portfolio, says the new executive in charge of the global cloud ecosystem at Verizon Enterprise Solutions. (See Why Verizon Needed a Cloud Reboot.)
In an interview with Light Reading, Siki Giunta, SVP, Cloud & Connected Solutions, says this month will mark the beginning of announcements around Verizon Enterprise Solutions 's more tightly integrated cloud, security and network functions to enable enterprises to more easily pick and choose what they need, and also to support IoT offers through Verizon's growing set of partners.
The cloud fabric, announced last October, has been in beta deployment with hundreds of customers. But Verizon is now bringing that fully to market with a new console that sits in front of its entire cloud portfolio and provides the automation that gives customers more control of a full continuum of Verizon services, she explains.
"It is actually a more consistent effort to create an end-to-end solution for the customer," says Giunta, who joined Verizon in March after leading Computer Sciences Corp. (CSC) (NYSE: CSC)'s cloud strategy. "Enterprises want to see an integrated solution, not just two teams working together."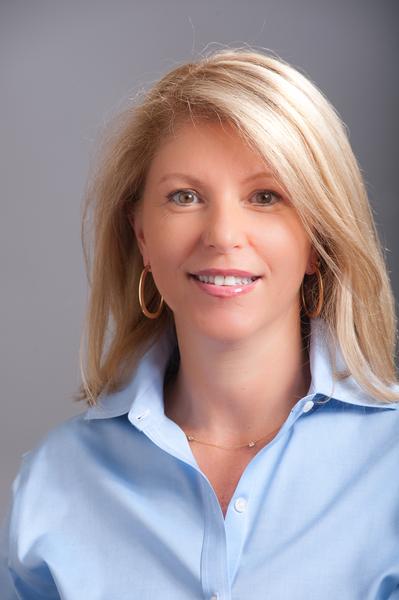 Verizon has started working with the 400 partners in its IoT ecosystem to move them to the cloud and seamlessly connect the wireless network, and is also enabling customers to create tighter bonds between Verizon's cloud services and its security offerings.
"We created a broad view of clouds and a user interface and service catalog to connections, so that we have the ability to put managed service tiers on top of it, because this is very important to the enterprise, and to create this bonded services with security," Giunta says.
That means enterprises turning up cloud services can specify the degree and type of security they want to protect their cloud-based workloads and network connections.
Solutions include a Meter Data Management service, built by Verizon with partner Siemens, which is a cloud-based service aimed at utility companies that includes advanced metering infrastructure, secure data both in transit and in storage, massive data storage and applications. By combining the cloud with wireless connectivity and security, Verizon can make it easier for companies to bring these applications to market. Of course, Verizon ends up selling its services as well. A list of some of the services its offering is here.
"Today we have a suite of solutions, we have applications and various services created by partners and our network," she says. "The cloud is just a catalyst -- it lets things have more scalability and transparency."
As a service catalyst, Verizon's cloud is available across the company -- with Verizon's own IT department as one of its customers, Giunta says. She is determined to make it the first place considered internally as the platform for any new services.
Another part of her new job involves the growing IoT market, and solving the familiar conundrum of how to monetize what everyone admits is a growing trend. Again, Guinta points to the value of integration, in this case the integration of partners into Verizon's ecosystem, which includes professional services as well as the cloud, security and the network.
---
See what other telecom players are doing in the IoT space on our Internet of Things channel here at Light Reading.
---
By offering potential partners a place in one of the two Verizon Innovation Labs -- in San Francisco and Boston -- in which to test their devices and validate them on the network, Verizon is helping develop the business models and even, in some cases, the sales channel for IoT applications. (See Pics: Verizon Innovation Generator, Verizon Pushes 4G LTE for M2M and Verizon Highlights Work on LTE Products & Services.)
Of course, growth in the IoT space benefits Verizon in multiple ways, since it provides the wireless networks that connect devices and it is providing the cloud services to store and analyze the massive amount of data that IoT will generate, a fact Giunta acknowledges.
"On top of that, the other challenge for IoT is security -- having an inherently secure cloud with secure connections at the network, that is very strongly one of the things we can offer," she says.
Verizon will be introducing its own cloud-based analytics service, working with a partner, but Giunta says the company will also work with customers who want to bring their own data analytics to the party, and offer their IoT and network services independent of that.
"Big data doesn't go all in one bucket -- there isn't a bucket big enough," Giunta says with a laugh. "So our challenge is, how do you create the best network-configured layer for data so that analytics and search can be optimized."
Verizon has value to offer in collecting the data, securing it and being able to deliver the data to where it's needed, or an analytical service in addition. But there is much more to come in this realm, Giunta says. Just stay tuned.
— Carol Wilson, Editor-at-Large, Light Reading