Startup Arrcus Wants White-Hot White Boxes
White box switches sound great in theory, but they've never gone mainstream, despite years of advocacy. Now, a startup with great pedigree and a new, scalable operating system is looking to turn the networking market upside down with a new white box switch OS.
Arrcus de-stealthed Monday, delivering ArcOS, an independent, hardware-agnostic network operating system for white box systems targeted specifically at massively scalable infrastructure for service providers and hypercloud plaforms.
Founded in 2016, Arrcus received $15 million in Series A funding last year from General Catalyst and Clear Ventures. Total funding is $19 million.
ArcOS is looking to topple vertically integrated companies that tie hardware and software closely together, including Cisco, Juniper and Arista. Instead, white box switches running the ArcOS operating system can run on merchant silicon from Broadcom, including the StrataDNX Jericho+ and StrataXGS Trident 3 chips. ArcOS uses standard APIs such as OpenConfig and YANG to make networks based on its switches fully programmable.
ArcOS's goal is to challenge the three leading vertically integrated networking vendors, specifically Cisco, Juniper and Arista, by offering customers freedom of choice through disaggregating software and hardware.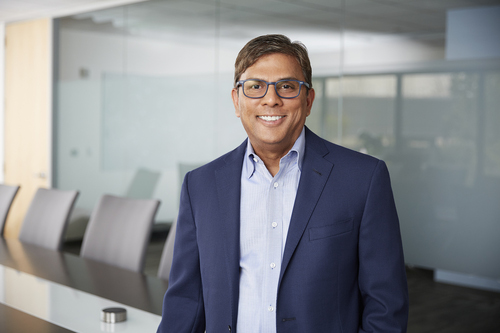 ---
Now entering its fifth year, the 2020 Vision Executive Summit is an exclusive meeting of global CSP executives focused on navigating the disruptive forces at work in telecom today. Join us in Lisbon on December 4-6 to meet with fellow experts as we define the future of next-gen communications and how to make it profitable.
---
"The very fact that Cisco, Arista and to a degree Juniper have announced solutions for the disaggregated market, when they have the most to lose from this speaks to the efficacy and the credibility of the overall demand that they're seeing from the customer for this disaggregated, best-in-class approach," Devesh Garg, Arrcus co-founder and CEO tells Light Reading.
Cisco, Arista and Juniper's flavors of disaggregation allow network operators to license software and hardware separately, but each vendor's software and hardware are still tied to each other. Arrcus is looking to give customers freedom to buy hardware and software separately, from partner ODMs.
Arrcus counts its management team's pedigree as a competitive advantage. Garg was previously founding CEO of Tilera Corp., a processor company acquired by EZchip. He was president of EZchip, which was acquired by Mellanox. He was an early, pre-IPO employee of Broadcom, where he built a team and a business of about $500 million in three years. Co-founder and CTO Keyur Patel was a distinguished engineer at Cisco, where he developed routing and VPN solutions. Derek Yeung, founder and chief architect, is a former principal engineer at Cisco. Murali Gandluru was senior director of product management at Cisco following its acquisition of Insieme, which became foundational to Cisco's SDN strategy.
To be sure, white box switching is nothing new. A host of startups, including Cumulus and Pica8, embraced white boxes in the SDN revolution that launched about six years ago. Big Switch, for a while, was hailed as a Cisco-killer. But white box switching never achieved mainstream acceptance, and the surviving companies that succeeded did so by specializing.
Arrcus says scalability is a differentiator, as well as its management pedigree.
Additionally, the times are changing, and the industry may be ready for white box now. AT&T has made a strategic commitment to implementing white box on its networks, Amazon is reportedly considering selling white box switches as well, and Facebook relies on white box switches for its networks and has open sourced software and designs. (See AT&T Offers Up White Box Operating System, Will Amazon White Box Switches Take On Cisco, Juniper & Arista? and Facebook Reinvents Data Center Networking.)
— Mitch Wagner




Executive Editor, Light Reading
UPCOMING LIVE EVENTS
June 6-8, 2023, Digital Symposium
June 21, 2023, Digital Symposium
December 6-7, 2023, New York City
All Upcoming Live Events
PARTNER PERSPECTIVES
- content from our sponsors