After a somewhat catastrophic 2017, Synchronoss has made a good start to the new year, hiring an experienced, respected and well-known executive, Mary Clark, as its new chief marketing officer and executive vice president of products. (See Synchronoss Names Mary Clark as CMO.)
It's a good move by CEO Glenn Lurie, who is still pretty new to the company himself, having taken the reins of the messaging, cloud and digital transformation platform vendor in November. (See AT&T's Lurie Leaps to Synchronoss as New CEO.)
Clark, who joins from Syniverse, where she held senior positions (including CMO) for more than seven years, clearly likes a challenge. (See Syniverse CMO: Women Need P&L Roles.)
Synchronoss Technologies Inc. (Nasdaq: SNCR) is in the doghouse with the financial authorities -- it has a hearing in late January with Nasdaq's Hearings Department during which it will present its plan to regain compliance with the stock market's listing rules, having fallen behind in its earnings filings with the SEC.
In fact, the company's books are in such a mess that it's having to restate its 2015 and 2016 financials, a situation that resulted in an embarrassing senior management upheaval during the early months of 2017. (See Synchronoss Changes CEOs Again & Gets 3rd CFO of 2017.)
And it appears to have been involved in some questionable M&A activity too. It's a long and quite complex story and one that has been covered in depth and detail by our sister publication Telecoms.com -- if you like corporate intrigue, you'll be interested in this: What the hell is going on at Synchronoss?
All of which has hammered the company's share price, which has lost about 75% of its value in the past year. The stock currently trades at $9.34 compared with $38.45 a year ago.
And as you'd expect, some of its shareholders are pretty hacked off: Amongst the company's current woes are a class action civil lawsuit on behalf of investors. Altogether, then, not a pretty picture for a company that, before last year's shenanigans, reported full-year 2016 revenues of $477 million and a net loss of about $55 million. It'll be interesting to see what its financials for the past year look like once it has its accounts in order.
So Synchronoss needs a lift. Lurie is on a mission to pull the company out of its hole and, in a conversation with Light Reading shortly after his appointment, talked of his intentions to diversify beyond the large mobile carriers that dominate the (impressive) current customer list -- it's packed with Tier 1 operators -- by targeting not just a broader range of wireless network operators but also other service providers, including cable operators, and large enterprises. He's also keen on developing a partnership program and even talked of potential acquisitions in 2018 to enhance Synchronoss's product portfolio and R&D base.
Currently, that product portfolio includes a range of messaging systems, a white label consumer cloud platform that is used by operators such as Verizon, and a range of digital platforms that enable service providers to offer products and services and engage with their customers through online portals. Lurie is looking to enhance and expand all of the above. (It's worth noting that the most prominent capability historically associated with Synchronoss -- mobile device activation and management -- is no longer part of the mix, having been sold to Sequential Technology International a year ago.)
That's quite the wish-list for a company under fiscal scrutiny and it looks like a lot of the responsibility for fulfilling those aspirations will land on the desk of Clark, who is responsible for "product management, marketing and communications."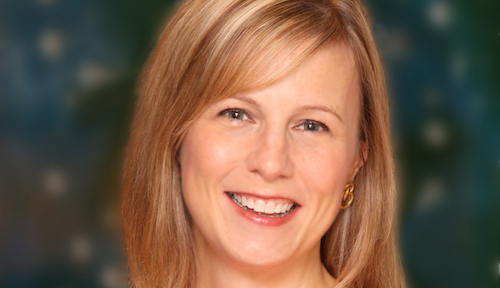 She replaces Jay Muelhoefer, who joined the company when Synchronoss acquired cloud messaging platform specialist Intralinks in late 2016.
Getting to grips with a new strategy and taking a message to market is right up her street and shifting from a purely network operator business to embrace the large enterprise market is something she had already started to do at Syniverse. You can expect Clark to be cranking the Synchronoss volume knob up to 11 around the upcoming Mobile World Congress event in Barcelona. (See As Its Roaming Empire Declines, Syniverse Gets Enterprising .)
If Synchronoss can get its books in order and convince the market that it has its sh*t together, 2018 could be the year when the company gets interesting again for the right reasons. Clark is a good hire to help that happen.
— Ray Le Maistre, International Group Editor, Light Reading