Alibaba Goes for Cloud Foundry Gold

Comment (0)
Alibaba, the biggest cloud provider you don't spend a lot of time thinking about (but should), is deploying Cloud Foundry on its infrastructure, and joining the Cloud Foundry Foundation as a gold member.
Cloud Foundry is an open source platform designed to automate infrastructure provisioning and management and make workloads more portable across public and private clouds. By writing applications to Cloud Foundry APIs, developers can enhance application portability and minimize cloud lock-in. (See Google & Microsoft Tout Multi-Cloud, but Where's Amazon?)
Alibaba Cloud is the biggest cloud provider in China and among the three largest globally, according to a press release from the Cloud Foundry Foundation issued Wednesday. (See Cloud Foundry Now Available on Asia's Leading Cloud Provider Alibaba Cloud.)
(Jefferies ranks Alibaba fifth rather than third, but either way, Alibaba is really, really big.) (See Google & Alibaba Cloud Gaining Fast in Public Cloud – but AWS Still Rules.)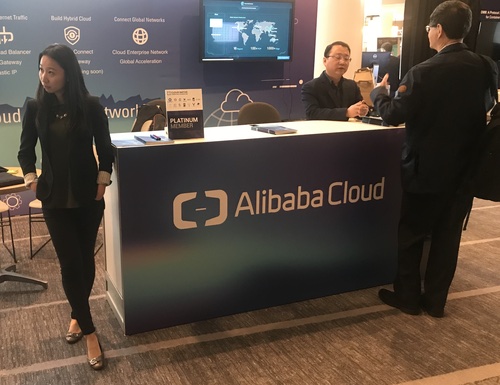 ---
Boost your knowledge of cloud-native software and innovations driving data center transformations! Join us in Austin at the fifth-annual Big Communications Event May 14-16. The event is free for communications service providers -- secure your seat today!
---
Alibaba Cloud provides elastic computing, object storage, relational database, big data analytics and artificial intelligence in "43 availability zones" -- or data center locations -- worldwide, the Cloud Foundry Foundation says.
Other Gold Cloud Foundry members include of Allianz, American Airlines, Ford, Google, Microsoft and Swisscom. Benefits of Gold membership include the authority to nominate a candidate for one of two designated Gold seats on the Cloud Foundry Board of Directors. Gold members also get first pick of donuts from the Cloud Foundry break room. (I made that last part up.)
Gold is the second-highest level Cloud Foundry membership. The highest level is Platinum, whose members include Cisco, Dell EMC, IBM, Pivotal, SAP, SUSE and VMware. And three of those members -- Dell EMC, Pivotal and VMware -- are owned or controlled by Dell Technologies (Nasdaq: DELL).
Cloud Foundry is important to Dell's strategy of providing enterprises with tools to build applications that run on private clouds -- on Dell hardware, of course -- that span to public clouds. Dell's Cloud Foundry arm, Pivotal , filed for an initial public offering last month. (See Dell CTO: Public Cloud Is 'Way More Expensive Than Buying From Us' and Pivotal & Dropbox: A Tale of 2 Cloud IPOs.)
Related posts:
— Mitch Wagner




, Executive Editor, Light Reading
PARTNER PERSPECTIVES
- content from our sponsors
GUEST PERSPECTIVES
- curated contributions