Windstream Rebrands to Challenge Incumbents

Comment (0)
Windstream today launched two new service brands with which it plans to become a more aggressive competitor in the business market space, particularly taking on its fellow incumbent telecom players.
The new brand names aren't exactly a reach -- Windstream Enterprise and Windstream Wholesale -- but they represent almost three years of work including integration of two major acquisitions (Earthlink and Broadview) that Windstream Communications Inc. (Nasdaq: WIN) executives say puts the company in an advantageous competitive position. As a national player with relatively small footprint, Windstream is ready to go after businesses that aren't that thrilled with their incumbent service provider.
"It is really about focusing all the technology and making it simple so people don't struggle with it, making it easy for them to buy it, making it less threatening," says Layne Levine, president of the Windstream Enterprise and Wholesale unit. "We want to create a much friendlier environment than what most people think of the telecommunications world."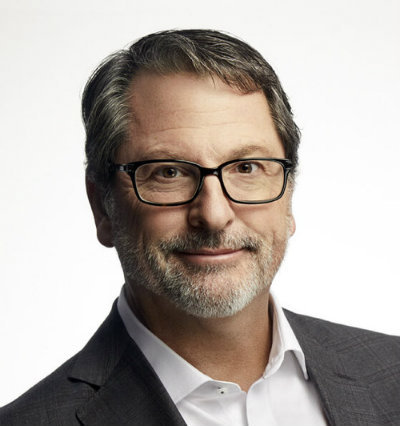 Because of recent consolidation in the space involving incumbents -- CenturyLink Inc. (NYSE: CTL) buying Level 3 and Verizon Communications Inc. (NYSE: VZ) acquiring XO Communications -- the timing is particularly right for Windstream, its executives believe.
"The bar out there for this kind of customer-friendly service and for ease-of-doing-business is really low," Levine says. "We think we can come in and we can make a material difference to the client. It is not rocket science but we think the marketplace is in a position that the timing is perfect for us to be that challenging brand, even though you wouldn't think of Windstream as being the challenging brand."
Critical transformation
Like a lot of its competitors, Windstream sees many business customers being challenged by the critical transition from the TDM world of "siloed" services and private line connections to a digital realm where broadband is the core service and many applications are cloud-based. The challenge is connecting multiple locations to the cloud -- and each other -- in ways that are cost effective and flexible but also secure and reliable.
That point of transition represents an opportunity for companies to look at new options and Windstream is determined to be one of those options, and to take advantage of those opportunities, Levine says.
Incumbents are "not necessarily that keen to migrate you from a high-cost product to a lower-cost product," he comments. "It is a lot of work, a lot of cannibalization. As people start to … need to find a better way of running voice, data and Internet -- they have to start talking to other people. There are not that many major players out there. We believe we are perfectly situated to come in and show folks, 'let me show you the new Windstream.'"
As outlined in part one of this two-part series, the company is building flexibility into its core services and its provisioning using software-defined networking and is integrating the SD-WAN and unified-communications-as a-service (UCaaS) capabilities it developed and acquired with EarthLink and Broadview, respectively.
"We think we are building a foundation that aligns directly with what the market needs and what they have been looking for in terms of a service provider," says Joseph Harding, executive vice president and chief marketing officer for Windstream Enterprise. Windstream has a national footprint, in terms of fiber backbone resources, and "thousands of feet on the street in terms of field tech support," he notes, but relatively low market share in this space, and thus doesn't have the same cannibalization fears as other operators.
"We are being very aggressive in our approach there, doing a better job than others at understanding the unique requirements of any given customer and then in the agility with which we respond to the requirements in the market," he comments. "We've got the scale but we think we've got a unique combination of speed and scale that will align well with what customers are looking for."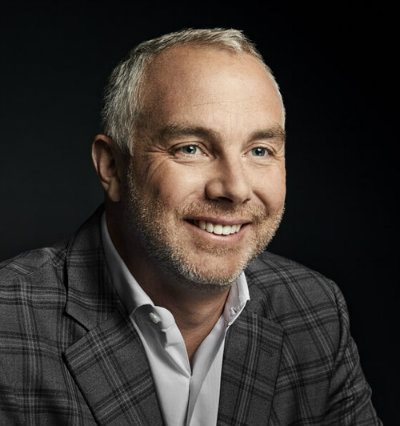 Customers in charge
In addition to working to tailor solutions to specific customer needs, Windstream is pushing forward for customer control -- again, like a lot of its competitors -- developing portal-based solutions. The company is expecting to roll out more of that this year.
Harding admits such capabilities are "table stakes" in today's world, but says the incumbents against which Windstream competes are often directing their efforts at new customers, more so than their existing client base, leaving that group more vulnerable to targeted marketing efforts from the likes of Windstream.
"None of our competitors are blind to this but they are not being nearly as proactive and aggressive in supporting the migration of their base customers as newer potential customers," he says.
Levine believes Windstream does have a leg up on the competition with the experience it gained in SD-WAN and in UCaaS with the acquisition of EarthLink, which launched SD-WAN commercially in early 2016 and Broadview, which developed UCaaS technology.
"We've been down that road, made our mistakes and learned from them," he says. "We feel like we are light years ahead there. We have a head start and while we know it won't last forever, we can take advantage of it now."
Windstream's "sweet spot" is midsized to larger companies that are multi-location operations, and the financial services, retail and healthcare segments are places where the company has strengths. Regional operations, such as banks and healthcare providers provide a lot of Windstream's business, Harding says. Many of these companies face significant IT challenges and don't have massive resources in that area, so they are happy to find a strategic partner, according to both Levine and Harding.
Many other companies are willing to be that partner, of course, including competitive operators such as GTT Communications Inc. and Masergy Communications Inc. , who have a long history of moving in on businesses unhappy with their incumbent provider. The cable industry is gaining traction in this space, moving up from the small business success it has enjoyed and, of course, AT&T, Verizon and CenturyLink are not exactly standing down.
---
Learn how to tackle the challenge of wide-scale SD-WAN rollouts at the fifth annual Big Communications Event in Austin, May 14-16. The event is free for communications service providers!
---
Levine admits Windstream also faces a challenge making sure its more recent expertise is recognized, ahead of its legacy identity. In fact, when Windstream approached him about coming on board, his first thought was that "a rural ILEC" wasn't where he wanted to be.
"But when I started talking to people and seeing what this company has been doing, how it has been preparing for this day for the last two-and-a-half to three years, it is amazing from the investments we made in the network, the product portfolio and the strategic acquisitions," he comments. "It is all shooting ahead of the target, where we are confident that the marketplace is going."
— Carol Wilson, Editor-at-Large, Light Reading
PARTNER PERSPECTIVES
- content from our sponsors
GUEST PERSPECTIVES
- curated contributions