The business of serving businesses continues to be the most dismal part of Verizon's quarterly earnings report. Despite today's upbeat news that Verizon beat analysts' estimates by earning $1.17 a share, six cents higher than expectations, the earnings for its Enterprise Solutions business were off 3.1% and its Partner Solutions wholesale business was also down slightly. (See Verizon Q1 Revenue Up 6.6% at $31.8B.)
Most of that information was lost in the discussion of wireless successes and the upcoming 5G push, however.
Matthew Ellis, executive vice president and chief financial officer of Verizon Communications Inc. (NYSE: VZ), said in the earnings call that, separate of the XO Communications acquisition, enterprise revenues were off 4.7%, and on a constant currency basis, the year-over-year decline was 5.7%. He attributed this to pricing pressures in a competitive market and the loss of revenues from legacy products.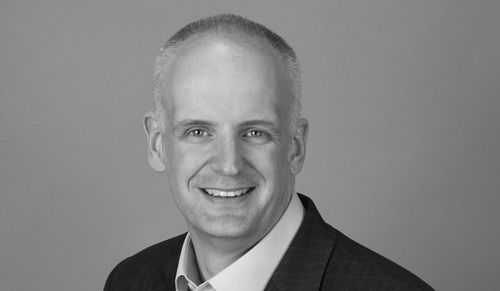 That could mean Verizon business customers on higher-priced legacy services such as T-1 lines are leaving the carrier altogether or it could mean they are staying but paying less for broadband connections that deliver more bandwidth for the buck. Either way, it's a revenue hit for Verizon.
Ellis also touted Verizon's new efficiency initiatives, which he said trimmed $200 million in operational efficiencies in the first quarter, and is on track to meet the goal of $10 billion in operational savings over the next four years. That is being achieved through "process improvements, work streamlining and automation," Ellis said.
On the latter front, automation may be one reason why Verizon has 2,200 fewer employees in its wireline unit this quarter than it had a year ago.
---
Learn how to tackle the challenge of wide-scale SD-WAN rollouts at the fifth annual Big Communications Event in Austin, May 14-16. The event is free for communications service providers!
---
Ellis noted that Verizon is investing in pre-provisioning fiber and building out its Intelligent Edge architecture in anticipation of 5G rollouts, which start later this year. Capex in the wireline segment was up significantly, jumping 73% from $960 million to $1.6 billion.
Verizon Enterprise Solutions , like other telecom operators, has been developing new business services based on its shift to virtualization that offer greater flexibility and are intended to bring innovation to market faster. So far, these initiatives haven't shored up business services revenues, which continue to suffer in a highly competitive and cost-conscious market. The industry hope had been that, especially with tax reform, US companies would be investing more heavily in their own business initiatives and digital services would be one place those investment dollars would fall. That trend is not yet showing up, at least not on Verizon's books.
— Carol Wilson, Editor-at-Large, Light Reading