There's a lot of talk about legacy in telecom, but it mostly relates to existing equipment and processes -- legacy operations and support systems, for instance, are the bane of everyone's existence.
Much less is said about legacy services, which is why I was surprised to learn, way back in June of this year, that AT&T Inc. (NYSE: T) still counts its ISDN revenues in the billions. That little nugget was shared by Rick Hubbard, a senior vice president of product marketing for AT&T Business, at Light Reading's SD-WAN event in Dallas. The context of the remark was simple -- Hubbard was making the point that the rise of SD-WAN wouldn't mean an end to MPLS, because services just don't go away that fast in telecom. (See AT&T's Hubbard on the Evolution of SD-WAN & Hybrid Networking.)
In late November, at another LR event -- this one on the Future of Cable Business Services -- Vertical Systems' group director of research, Erin Dunne, reminded the largely cable crowd that there are still 150,000 private business lines in operation in the US, most of which (100,000) are T-1s at 1.54 megabits per second, for which businesses are paying hundreds of dollars a month. But there are 50,000 which are even older legacy technology such as frame relay, ATM or ISDN, at speeds as slow as 56 kilobits per second. (See Next-Gen Services Need Customer Control.)
How does this happen? How do business customers get so far behind the technology curve that they are willing to pay bigger bucks to use old, slow data communications tech? This made no sense to me, and I assumed a lot of the lethargy involved here was on the service provider side, where there may be little incentive to cannibalize legacy cash cows, until a competitor comes along to do it for you.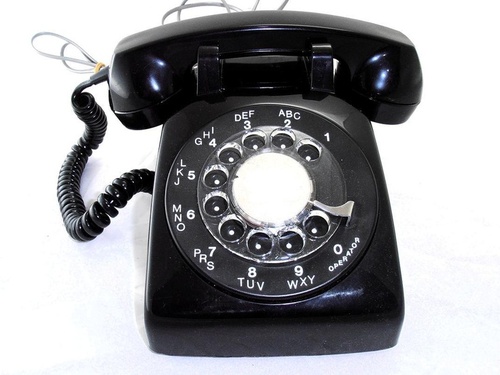 But a recent conversation with Eric Barrett, director of network product management at CenturyLink Inc. (NYSE: CTL), offered some insight. Again, the topic was MPLS and how it isn't being displaced by SD-WAN much, but Barrett took things even farther. (See CenturyLink Survey: Bloom Not Yet Off MPLS Rose.)
CenturyLink has customers who will literally fight all the way to the Federal Communications Commission (FCC) to avoid having old creaky services shut down in what is the worst possible application of the "if it ain't broke, don't fix it" rule, according to Barrett.
"We've seen this picture before when we moved to MPLS from ATM and frame relay," he explained. "Customers said 'I can do everything I need on ATM and frame, why would I change?' We even found problems to be solved -- there were people doing video-conferencing over bonded ISDN lines that were ridiculously expensive."
Some customers were willing to move but others, especially those with compliance or security requirements, clung to the old service to avoid having to redo compliance processes, he noted, even if it meant paying more.
---
Want to know more about SD-WAN strategies? Check out our dedicated SDN content channel here on Light Reading.
---
That's a problem on two fronts, from what I can see. First, being locked into continued delivery of legacy services means network operators are forced to continue support of aging technologies that are less efficient, retaining skills needed to do this and even spare parts that become harder to find to keep legacy gear running.
Secondly, it creates a customer base of sitting ducks, waiting for innovative and aggressive competitors to come along with better, cheaper products. Even a customer unwilling to listen when the telco is trying to promote change might be willing to jump when a cable operator or competitive access provider comes around with a strategy to pull them into the digital future.
To some extent, this is a separate -- though not unrelated -- issue from the process US operators are currently working through at the FCC regarding retiring the copper network. And it's also not the exact same thing as efforts in some areas to move residential customers and businesses onto voice-over-IP technology and off TDM switches, although again some of the same issues apply.
In each of those cases, the incumbents are trying to let go of older technologies and their costs, as they move forward. In some cases, they face headwinds in doing that.
For legacy business services in particular, however, network operators need to work harder on a strategy for how to move business customers forward, whether it involves near-term incentives or long-term value or some combination of the two. Maintaining these cash cows gets riskier and most costly all the time. And there are fewer reasons to keep doing it.
If a network operator is truly trying to transform, here's a place to prove it.
— Carol Wilson, Editor-at-Large, Light Reading