Chief executives do not last long at Telecom Italia before they are typically overthrown by squabbling shareholders. The telco has just appointed its fifth boss since 2012 after naming Luigi Gubitosi the successor to Amos Genish, who was ousted a few days ago in the latest round of CEO musical chairs. (See Telecom Italia Appoints New CEO.)
Gubitosi will immediately find himself caught between two rival shareholder clans battling for control of Telecom Italia (TIM) while it drifts into an inferno of problems. (See Telecom Italia Molders as Shareholders Feud.)
On one side is Elliott Management, a US activist investment group that backs Gubitosi and wants Telecom Italia to spin off its fixed-line network, lightening the operator's huge debt load of €25 billion ($28 billion). Elliott's allies in the Italian government are reportedly keen on merging the Telecom Italia network with Open Fiber, a state-backed wholesale operator building high-speed networks across most of Italy. (See Telecom Italia to Spin Off Fixed Lines, Increase Automation.)
Opposing these groups is Vivendi, a French conglomerate (from which Genish originally emerged) and Telecom Italia's biggest single shareholder. Vivendi is understood to be far less enthusiastic about a spin-off: Genish himself is reportedly interested in a merger with Open Fiber SpA provided Telecom Italia controls the new business. His resistance to the scheme favored by Elliott, which secured control of Telecom Italia's boardroom earlier this year, seems largely responsible for his dismissal. (See Telecom Italia Drama: What Is Vivendi Up To? and Telecom Italia Ousts Its CEO.)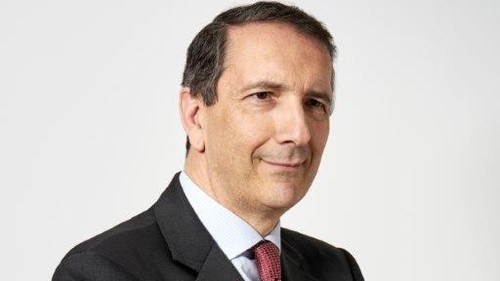 The shareholder battle is a huge distraction from a series of operational challenges that face Telecom Italia. New entrant Iliad has turned Italy into Europe's most competitive mobile market, capturing more than 2 million customers from its rivals since May. Heavy spending during Italy's recent 5G spectrum auction will exacerbate debt worries, with Telecom Italia forking out €2.4 billion ($2.7 billion) for new airwaves. The outlay will force Telecom Italia to come up with lucrative new 5G services, and not use 5G just to provide higher-speed mobile connections, a senior executive suggested at a recent Light Reading conference. (See Italy's Struggling Wind Tre Eyes 5G Rollout in Late 2019, Italy's $7.6B 5G bonanza puts telcos on the rack, Iliad Grabs 1M Customers by Day 50 of Italian Odyssey and Faster Mobile Will Not Justify €2.4B 5G Spectrum Fee, Says Telecom Italia Exec.)
In the meantime, the emergence of Open Fiber as a standalone entity threatens Telecom Italia's role as Italy's main wholesaler of broadband network services. Open Fiber is investing about €3.9 billion ($4.5 billion) in the construction of a fiber-optic network for about 9.5 million properties in urban areas. To connect another 9.3 million properties in less densely populated communities, it has secured a public sector funding commitment of €2.7 billion ($3.1 billion). "We have all the Italian operators as customers with the exception of Telecom Italia," said Stefano Paggi, Open Fiber's chief technology officer, during a conference in Italy last week. "There are a lot of rumors about that but nothing can be said now for the future."
Like most other European incumbents, Telecom Italia has also been wrestling with technological upheaval. Unless it can fully exploit new cloud, software and web technologies, it risks being sidelined or marginalized by competitors that are not similarly encumbered by old-fashioned tools and ways of working. Those competitors could include the web giants encroaching on everyone's turf as well as younger telcos: Paggi reckons Open Fiber's lack of legacy gives it a big advantage over legacy telcos. "We are experimenting with AI [artificial intelligence] and NFV [network functions virtualization] and SDN [software-defined networks] because it is easier for us," he says.
In the febrile environment of the Italian jobs market, efforts to make Telecom Italia a sleeker and more efficient business through staff cuts have been fraught with difficulty. In June, the operator claimed to have reached an agreement with trade unions to cut about 4,500 jobs, but labor groups have previously opposed such plans. In the past two years, overall staff numbers across Italy and Brazil, the operator's other big market, have fallen by around 3,000, to 59,124 employees at the end of September.
---
Now entering its fifth year, the 2020 Vision Executive Summit is an exclusive meeting of global CSP executives focused on navigating the disruptive forces at work in telecom today. Join us in Lisbon on December 4-6 to meet with fellow experts as we define the future of next-gen communications and how to make it profitable.
---
Dousing the flames
Despite all this, both Genish and his immediate predecessor, Flavio Cattaneo, did a reasonable job of knocking Telecom Italia into a decent operational shape. Notwithstanding asset write-downs that marred headline figures, the company's revenues were up 1.1% organically for the first nine months of the year, to about €14.2 billion ($16.2 billion), and earnings (before interest, tax, depreciation and amortization) were stable at about €6.2 billion ($7.1 billion). The EBITDA margin of nearly 44% compares favorably with figures reported by other European incumbents. Above all, Telecom Italia has coped much better with the arrival of Iliad than either Vodafone Italy or Wind Tre, the country's other mobile network operators. And while its investments in 5G licenses are a concern, its spending leaves it in a much stronger spectrum position than either Iliad or Wind Tre. (See Loss-Making Telecom Italia Casts Doubt Over Debt Target.)
What should investors expect from Gubitosi? Having previously served as chief financial officer and enjoyed a stint as CEO of Wind Telecommunicazioni (the operator merged with 3 Italia to form Wind Tre), he is not short of industry experience. Shares were up 4% in Monday morning trading in a sign of investor confidence. But if Genish fell because he opposed Elliott's aggressive plan to spin off the Telecom Italia network, then Gubitosi's appointment seems bound to make it a strategic priority.
Analysts reportedly think Telecom Italia's fixed-line assets are worth about €15 billion ($17 billion). A spin-off, then, could massively reduce the company's debts and allow it to focus on services and its mobile business rather than fixed access network rollout. A subsequent merger between these network assets and Open Fiber would make Italy the first market in western Europe to implement "structural separation," whereby the incumbent's infrastructure business is hived off from its retail operations.
But no one should expect a swift resolution. Elliott and Vivendi remain at loggerheads, according to press reports, and the involvement of the Italian government is a further complication. The long and painful experience of structural separation in Australia, its highest-profile example, should concern any stakeholder in Italy's broadband future. (See NBN: We're Beating Europe & Not Overcharging Anyone.)
Like the CEOs that have come before him, Gubitosi may quickly find his days are spent juggling the demands of rival shareholders and interest groups. Genish lasted for a little more than one year in his official capacity as Telecom Italia's CEO. Topping that would be at least some measure of stability at a company that desperately needs it.
— Iain Morris, International Editor, Light Reading