Starry Inc. , a startup using millimeter wave spectrum to deliver wireless broadband service and attempt to shake up the consumer Internet access market, has salted away a $100 million "C" round as the company sets its sights on an ambitious market deployment plan.
The latest round, disclosed in a Securities and Exchange Commission (SEC) filing on July 3, extends Starry's total funding beyond $163 million. Prior Starry investors, including FirstMark Capital, IAC, Tiger Global, KKR, HLVP and Quantum Strategic Partners, participated in the C round.
Starry isn't commenting on its specific plans for the fresh funds, but they do arrive as it concentrates on its first set of rollouts in Boston, Los Angeles and Washington, D.C. (See Starry Fixed Wireless Debuts at $50/Month.)
Starry is expected to use the funds to fuel a plan to expand service to another 16 cities over the next year, including New York, Cleveland, Chicago, Houston, Dallas, Denver, Seattle, Detroit, Atlanta, Indianapolis, San Francisco, Philadelphia, Miami and Minneapolis, among others.
With an initial focus on apartment buildings, Starry is pitching a symmetrical 200Mbit/s fixed wireless service for $50 per month that is unencumbered by data usage caps -- an element that, the company hopes, will be particularly appealing to cord-cutters and consumers who have never subscribed to a traditional pay-TV service.
Starry is using spectrum in the 37GHz to 38.6GHz band to feed service to an on-premises transceiver, called the Starry Point, that works with the Starry Station, an in-home hub/router with integrated WiFi and Internet of Things capabilities and a touchscreen interface.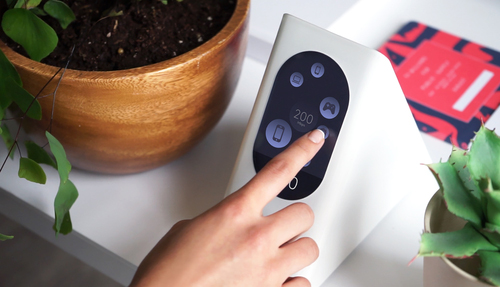 Starry, a Boston-based company with more than 250 employees, is the brainchild of Chet Kanojia, the exec who tried to disrupt the pay-TV market with Aereo, a now-defunct service that used arrays of tiny antennas to capture over-the-air TV signals to form the content backbone of a low-cost, multiscreen video programming package. Aereo attempted to sidestep steep retransmission fees but instead ended up drawing fire and brimstone from US broadcasters. (See Last Chapter (11) for Aereo and Aereo CEO Trashes Pay-TV Model.)
With Starry, Kanojia is now looking to put the hurt on broadband service providers, including cable operators and other wireline providers, as well as mobile carriers, such as AT&T Inc. (NYSE: T) and Verizon Communications Inc. (NYSE: VZ), that are eyeing 5G to deliver speedy fixed wireless services.
— Jeff Baumgartner, Senior Editor, Light Reading