Starry Fixed Wireless Debuts at $50/Month
Starry, the fixed wireless company with dreams of upending the telecom market, has confirmed that it has quietly launched its broadband service to paying customers in Boston.
While still in beta mode, Starry Internet is now available in select locations around the city for $50 per month. There's no contract required, and the fee includes rental of the Starry Point antenna and the Starry Station WiFi hub, both needed for broadband service. The company is promising upload and download speeds of 200 Mbit/s.
Startup Starry Inc. , which is also headquartered in Boston, is run by Chet Kanojia, who previously headed up the ill-fated video disruptor Aereo. That company tried to succeed with a cloud DVR service for over-the-air broadcast channels, but ultimately ran afoul of broadcast networks and the US Supreme Court. (See Last Chapter (11) for Aereo.)
The plan for Starry is in many ways equally ambitious. The company aims to bypass the construction costs of fiber-to-the-home buildouts by relying on millimeter wave technology to deliver high-speed wireless broadband. Starry is using active phased arrays to amplify wireless signals and optimize service from multiple antennas deployed throughout a region. To reach customers inside their homes, Starry is relying on an antenna (the Starry Point) that sits outside a subscriber's window and communicates back to the wireless router inside. The set-up looks challenging, but the company is confident that its service can disrupt the broadband industry not only in the US, but also around the world. (See Will Starry's Big Broadband Ambition Fall to Earth?)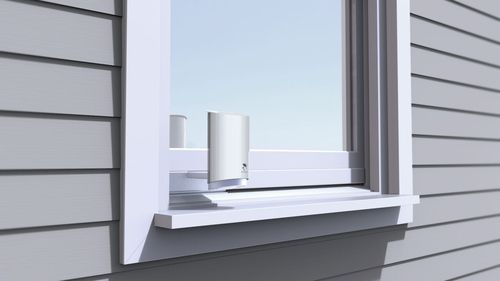 Originally, Starry had hoped to launch service in Boston a year ago, but the company has been largely quiet since its introduction in early 2016. Even today, Starry's availability is significantly limited. There is no service map publicly available yet, and random tests for availability on the Starry website of a dozen or so different Boston addresses sprinkled across the city produced no hits. (UPDATE: A spokesperson says that Starry is focused on the MDU market and has currently deployed to Charlestown, Somerville, Cambridge and a handful of other neighborhoods, with additional neighborhoods coming online in the next few weeks.)
Since 2016, other service providers have also made progress on their own wireless broadband alternatives. Most notably, both AT&T Inc. (NYSE: T) and Verizon Communications Inc. (NYSE: VZ) are pouring resources into 5G broadband development, with plans to launch commercially in 2018 and 2019. Like Starry, the two telecom incumbents are hoping that fixed wireless service will soon offer a viable alternative to wireline broadband, a segment of the market that cable companies dominate today. (See AT&T Expects 5G in Late 2018 or Early '19 and Verizon Bigs Up 5G, Small Cells for Q2.)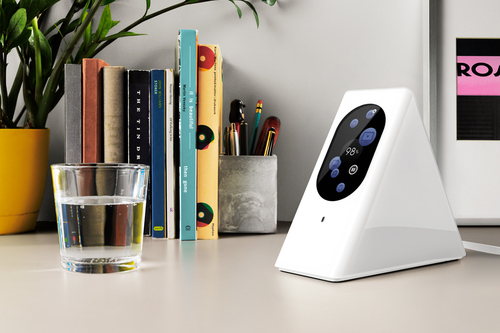 The other interesting component to Starry is the Starry Station wireless router that the company is peddling. It includes a touchscreen display along with several network management features. It's available at retail for $300, but comes bundled for free with Starry Internet service. The Starry service also only works with the Starry Station hub as a router. If a customer discontinues service, the hub has to be returned or bought outright from the company.
— Mari Silbey, Senior Editor, Cable/Video, Light Reading
PARTNER PERSPECTIVES
- content from our sponsors