Ruckus Reveals CBRS Home Gateway

Comment (0)
BARCELONA -- MWC 2018 -- With Ruckus now part of the corporate family, Arris is launching a new home gateway with support for fixed wireless broadband deployments via 3.5 GHz Citizens Broadband Radio Service (CBRS). The gateway is on site at Mobile World Congress where Ruckus is demonstrating its complete CBRS technology portfolio.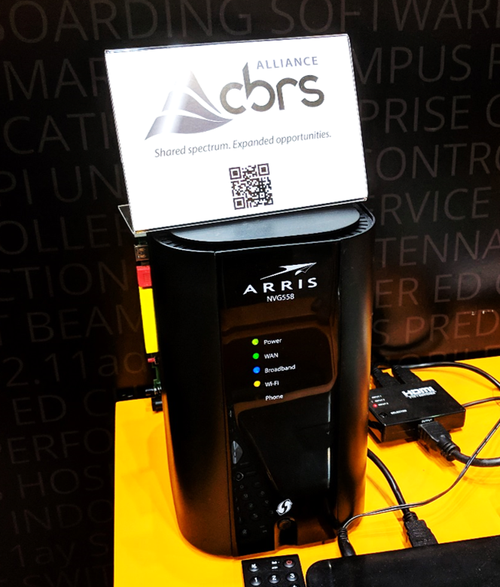 While cable operator Charter Communications Inc. has talked a great deal about its inside-out strategy for moving into the wireless business -- i.e., starting in the home and extending wireless coverage outward -- the same principle works in reverse. If an operator has wired infrastructure extending out to a neighborhood but not to every home, that provider can deploy a small cell device that then communicates to a home gateway and provides fixed wireless broadband service inside.
The new CBRS gateway follows that outside-in strategy and is part of a larger product line that also includes a hardware option with 4G LTE connectivity. On the Arris Group Inc. (Nasdaq: ARRS) website, the company notes that the new NVG558 lineup of gateway products have the potential to support 5G in the future, and can host additional IoT radios, such as Zigbee, Z-Wave and Bluetooth Low Energy (BLE).
"To be honest, if you had asked me last year about fixed wireless access, I might have glazed over and said, 'Yeah that makes sense for the last mile, [but] Ruckus is not too much invested in that,' " said Oren Binder, director of LTE product marketing at Ruckus in a recent interview. "But since a certain company bought us (i.e., Arris), this is very much in our core project. Arris is very interested in getting this into the home."
The new gateways are designed to deliver broadband over WiFi in consumer homes using either 802.11ac or 802.11ax technology.
Related posts:
— Mari Silbey, Senior Editor, Cable/Video, Light Reading