Gigabites: Wisconsin Brings the Weak Sauce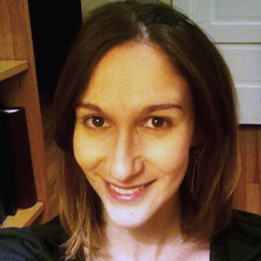 7/8/2016

Comment (0)

It's Friday again. This week in Gigabites, Wisconsin underwhelms with new Broadband Forward! initiative, Cable One extends gigabit service in Iowa, Suddenlink takes GigaSpeed to new towns in Texas and more.
While he's not promising gigabit speeds, Governor Scott Walker of Wisconsin is trying to put a positive spin on broadband investment in the Midwestern state. Governor Walker this week announced a new "Broadband Forward! Community Certification Program" that's intended to help communities in the state make it easier for broadband providers to invest in their towns. Through the new program, the state will certify communities as being "Broadband Forward!" if they meet certain requirements. Then, in theory, service providers will have greater incentive to build out further infrastructure in those certified communities.

There are two problems with Governor Walker's plan, however. First, the requirements for certification are minimal, which lessens the impact of the program. According to the Broadband Forward! Community Model Ordinance, the main qualifications for certification are that communities must: appoint a single point of contact for broadband network projects; publish a public website with contact information for the point of contact; enable electronic submission for network project applications; respond to applications within ten days and issue approval or denial within 60 days; and keep the fee for applications below $100.

There are no provisions listed that would help streamline access to utility poles or help service providers understand and overcome potential right-of-way barriers. (See Gigabites: Google Fiber Fights for Pole Position.)

Second, although the Broadband Forward! initiative aims to reduce administrative headaches around broadband deployments, it doesn't provide any additional funding or financial incentive for infrastructure projects. As reported by Wisconsin Public Radio, the state awarded $1.5 million in broadband expansion grants last year, but that pales in comparison to the $10 million awarded in neighboring Minnesota.
---
For more gigabit coverage and insights, check out our dedicated Gigabit/Broadband content channel here on Light Reading.
---
Nearby in Iowa, Sioux City recently got some broadband-forward news of its own. Cable One Inc. announced that it's launched the gigabit service GigaONE for Sioux City residents. The cable company says the launch is one result of the more than half billion dollars it's invested in network upgrades over the last five years. Cable ONE plans to make gigabit service available to the majority of its markets by the end of the year.
Further south, Suddenlink Communications is continuing its gigabit rollout in parts of Texas. Although now a subsidiary of Altice , Suddenlink continues to deploy gigabit service with a goal of completing its GigaSpeed project across all of its markets by the end of 2017. The latest deployment brings gigabit service to residential and business customers in Amarillo; Canyon; and Tulia, Texas.
And finally, AT&T Inc. (NYSE: T) announced its gigabit expansion today into Indianapolis and "surrounding communities." With the deployment, AT&T says its GigaPower service is now available in more than 1.6 million locations across 26 metro areas.

— Mari Silbey, Senior Editor, Cable/Video, Light Reading

(0) |