Gigabites: US Ignites Gig+ Wireless Consortium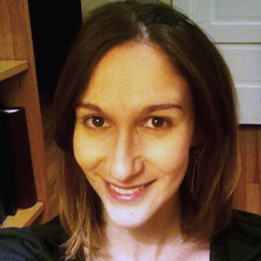 7/15/2016

Comment (1)

Wrapping up another week of gigabit news. In today's edition of Gigabites, the White House plans for and funds new gigabit+ wireless research with the help of US Ignite, Austin joins the "Gigabit Smart Communities" project, a customer in Atlanta shares his experience with Comcast DOCSIS 3.1 service and more.
From the organization that brought you the Smart Gigabit Communities program, US Ignite is now partnering with the National Science Foundation (NSF) and other public agencies to launch the Advanced Wireless Industry Consortium. The news was announced today in coordination with a launch by the Obama Administration of a $400 million Advanced Wireless Research Initiative led by the NSF. (See US Ignite Launches New Advanced Wireless Consortium.)

The goal of the consortium is to nurture bleeding-edge wireless networking research in ways that strengthen the connection between the academic arena and industry end users. And it's got some high-profile industry backers on board. All four major wireless carriers in the US are part of the effort as well as other major tech companies including Intel Corp. (Nasdaq: INTC), Nokia Corp. (NYSE: NOK), Qualcomm Inc. (Nasdaq: QCOM) and more.

So what does the new consortium plan to do? It intends ultimately to support four "unique, city-scale wireless research platforms" with the help of both public and private funding and other resources. These Platforms for Advanced Wireless Research (PAWR) will enable experimentation in areas like millimeter wave (mmWave), 5G architectures and beyond, dynamic spectrum and wide-area Whitespace. Eventually the consortium expects the low-latency, gigabit networks created through these platforms to enable new applications and services that help solve problems in the fields of healthcare, education, transportation, public safety and energy. (See also Ready, Set, Go! FCC Votes for First 5G Spectrum.)

As background on US Ignite, the White House announced a plan last year to invest more than $160 million in smart city research, with $11.5 million going to US Ignite and the Mozilla Foundation to create "Living Labs" within gigabit communities. US Ignite leader Bill Wallace says that the new Advanced Wireless Industry Consortium builds on the organization's core mission "to help catalyze and deploy applications that leverage smart, gigabit wired and wireless networks." (See White House Funding Seeds Smart Cities.)
---
For more gigabit coverage and insights, check out our dedicated gigabit/broadband content channel here on Light Reading.
---
While the new wireless consortium is the big news out of US Ignite this week, the organization also continues to expand its broader gigabit development efforts. Austin announced Thursday that it has joined US Ignite's Smart Gigabit Communities initiative and will create two new gigabit applications for sharing among program participants. The last city to join the program was Phoenix in April with the help of additional funding from Cox Communications Inc. The initial federal funding for the program has been fully expended. (See Gigabites: Phoenix Wins Smart City Lottery.)
Back in the private sector, AT&T Inc. (NYSE: T) continues its march across the country with gigabit rollouts. The telco has announced new GigaPower deployments in Atlanta, Austin and Orlando. A deployment doesn't mean that service is available everywhere, however. As in Charlotte and other cities, access to AT&T GigaPower is likely to take time to spread. (See 18 Months On, Google Fiber Lands in Charlotte.)
A couple of cable company network investment announcements also made headlines this week. Atlantic Broadband said it is investing $6.3 million to expand its network infrastructure in the Miami area, while Comcast Corp. (Nasdaq: CMCSA, CMCSK) announced a plan to invest $100 million in network expansion projects across the Chicago metro region. (See Comcast Business Plans Network Expansion Across Greater Chicago.)
And finally, Comcast's gigabit service based on DOCSIS 3.1 technology has now been sighted in the wild in Atlanta. An individual in the DSLReports forums has posted an image of his new D3.1 modem from Technicolor (Euronext Paris: TCH; NYSE: TCH) and speed test results from the new service.

— Mari Silbey, Senior Editor, Cable/Video, Light Reading

(1) |