Gigabites: Anchor Institutions Aim High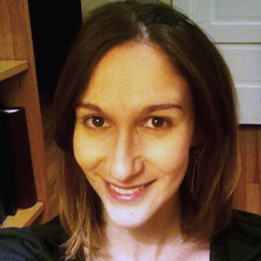 7/22/2016

Comment (0)

TGIF. In this week's Gigabites, anchor institutions weigh in on gigabit broadband plans, Google Fiber postpones its Portland plans, the NTCA celebrates rural gigabit broadband success stories and more.
Anchor institutions in America have a gigabit plan. The Schools, Health & Libraries Broadband Coalition (SHLB) fleshed out the details this week of its Grow2GiG+ Initiative, which aims to bring gigabit-plus speeds to all US anchor institutions by 2020. The coalition's new action plan consists of ten policy papers outlining deployment challenges and offering recommendations for regional development. The papers cover topics ranging from needs assessment strategies to the specific concerns of rural areas and the need to use anchor institutions like schools and libraries to promote digital literacy.

Among the themes that the SHLB touts are public/private partnerships and broadband competition. Notably, the coalition emphasizes the wide array of both technical and business model options available for gigabit deployments.

On the technology side, the SHLB highlights the opportunities around dark and lit fiber, WiFi, cellular and cable networks. On the business model side, the group cites options for working with traditional broadband providers, alternate service providers, municipalities and research and education organizations, as well as the possibility of institutions deciding to build their own networks.

The SHLB action plan comes as communities have increasingly experimented with new strategies for extending broadband access. Many of these strategies involve collaborative efforts that lead to innovative funding models and initiatives that tie together government, research and commercial interests. In one representative example, the city of Columbus, Ohio is leasing out its own fiber network to private service providers and also using those financial partnerships to encourage new investment and application development. (See CNX: Smart Software for Smart Cities.)

In another, more than 15 communities have now joined the US Ignite Smart Gigabit Communities program with a goal of creating and sharing new applications designed to propel further business interest and investment in gigabit deployments. (See White House Funding Seeds Smart Cities.)

In still another example, multiple broadband coalitions that partner municipal governments with universities have now sprung up in North Carolina, including the North Carolina Next-Generation Network and the Tri-Gig initiative. (See Gigabit Net Builders Share Lessons Learned.)
---
For more gigabit coverage and insights, check out our dedicated gigabit/broadband content channel here on Light Reading.
---
Unfortunately, not all communities are seeing their broadband plans come to fruition. The city of Portland, Ore. has rolled out incentives in an effort to draw Google Fiber Inc. to town, and it looked like the gigabit pioneer was close to deployment. But The Oregonian reported this week that Google Fiber is now delaying its Portland plans.

Contractors reportedly told the newspaper that the buildout is being postponed for at least several months. In a statement, Google Fiber said that exploring the possibilities in Portland "means deploying the latest technologies in alignment with our product roadmap, while understanding local requirements and challenges, which takes time." The response is leading to speculation that Google Fiber could be considering alternative technologies like fixed wireless broadband to bring gigabit service to Portland.
Back on the positive front, the NTCA - The Rural Broadband Association is celebrating one year of its program to certify rural service providers as Gig-Capable. In that one year, the NTCA says it has certified 77 companies, which serve a total of 491 locations across 24 states.
Rogers Communications Inc. (Toronto: RCI) in Canada is also boasting a gigabit milestone this week. The cable provider stated in its latest earnings call that its gigabit service now covers about 2 million homes and will reach all customers by the end of the year. By using its existing hybrid fiber-coaxial (HFC) network, Rogers also says in can deploy gigabit service at a cost of less than $50 per home.
And finally, in case you missed it, Verizon Communications Inc. (NYSE: VZ) outlined plans this week for a new lab trial of NG-PON2 technology. The trial is expected to lead to commercial deployments in early 2017, starting with business customers. NG-PON2 will let Verizon deliver symmetrical 10-gig speeds over its Fios network with the capacity to support those speeds on each of four wavelengths delivered over a single fiber. (See Verizon Readies Landmark NG-PON2 Trial.)

— Mari Silbey, Senior Editor, Cable/Video, Light Reading

(0) |