Also in today's EMEA regional roundup: BritBox set to challenge Netflix in UK; TIM and Xiaomi target 5G devices; Ericsson and Telefónica strike AI deal.
Swiss operator Sunrise has confirmed that it is in "advanced discussions" with Liberty Global regarding the possible acquisition of UPC Switzerland for 6.3 billion Swiss francs (US$6.31 billion). According to a Bloomberg report, an agreement on the deal could be announced this week.
The BBC has revealed that is in the "concluding phase" of talks with fellow UK broadcaster ITV over the launch of a UK version of the BritBox streaming service that has garnered more than half a million subscribers in North America. The pair hope the service will present a challenge to the likes of Netflix in the UK. Like its transatlantic cousin, the service would provide a collection of UK-produced box sets and original series, on demand. Pricing for the new service has not been disclosed, though it costs $6.99 a month in the US.
Telecom Italia (TIM) has signed an agreement with Chinese phone maker Xiaomi committing the two companies to working together to accelerate the launch of 5G devices and services in Italy.
Ericsson and Telefónica have agreed a four-to-six-year managed services deal which is intended to bring the benefit of artificial intelligence (AI) to the operator's network operations in the UK, Colombia, Peru, Ecuador and Uruguay. Under the terms of the deal, Ericsson will provide services ranging from day-to-day monitoring to crisis management, all underscored by a dose of AI-based automation. Financial details of the deal have not been disclosed.
Ericsson has also been adding a touch of soccer glamor to its 5G endeavors this week at Mobile World Congress by using massive MIMO active antennas to stream live images from Barcelona's famous Camp Nou stadium to the show halls. Whether it has captured actual footage of pint-sized goal machine Lionel Messi practicing his dribbling skills or just shots of pigeons wandering around on the hallowed turf remains unclear.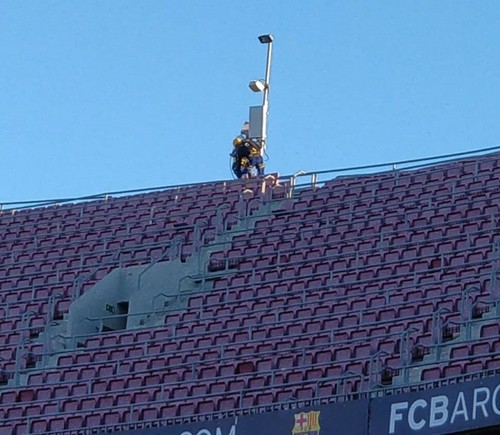 ETNO, the European operators' lobby group, has appointed a new director for regulatory affairs. Maarit Palovirta, a Finnish national, joins ETNO from the Internet Society, though prior to working there she spent six years with Cisco.
Finland's Elisa has joined forces with South Korea's LG U+ to identify 5G-related business opportunities, not least through collaborations with likely-looking startups.
Telenor Denmark is working with analytics specialist EXFO on an automation-oriented DevOps program that is aiming to improve the efficiency of Telenor's service operations center and speed up the diagnosis of problems that are affecting subscribers -- without any of that pesky human intervention.

— Paul Rainford, Assistant Editor, Europe, Light Reading