Charter M&A Mishap May Mean $13M Fee
What's the cost of pissing off the state of New York? In Charter's case, $13 million.
When the New York State Public Service Commission agreed to approve Charter Communications Inc. 's acquisition of Time Warner Cable in January 2016, it did so on the condition that Charter would make broadband service available to more New Yorkers. Now that the cable company has missed an early deadline dictated in that agreement, Charter is facing a possible $13 million charge for lack of compliance.
The settlement isn't a done deal. Charter has accepted the Commission's proposal, but the public now has an opportunity to comment, and then the Commission still has to dole out final approval before the deal goes into effect. If enacted, the proposal calls for Charter to pay out $1 million in grants for equipment to help low-income consumers gain access to the Internet. The other $12 million would be secured by a line of credit, with Charter paying out a certain amount to the state after every period of six months that it fails to meet new deployment deadlines. Charter would have the ability to earn that settlement money back upon meeting new build-out targets.
Of note, while Charter has agreed to the settlement, it has also released a statement explaining its lack of progress on network rollouts in the state. It blames the delays on challenges in earning approvals to attach broadband equipment to utility poles. (See Broadband Has a Problem on the Pole.)
From a company spokesperson: "Charter has met and even exceeded the vast majority of our key year-one commitments in New York associated with the merger. Delays in pole-attachment approvals and make-ready by pole owners made it impossible to extend our network to the targeted number of homes in the first year post-merger – an important fact that the settlement appropriately reflects. Thousands of Upstate consumers now have access to Spectrum services where approvals and make-ready have occurred, and we have a solid deployment plan to reach the thousands of additional homes in our commitment."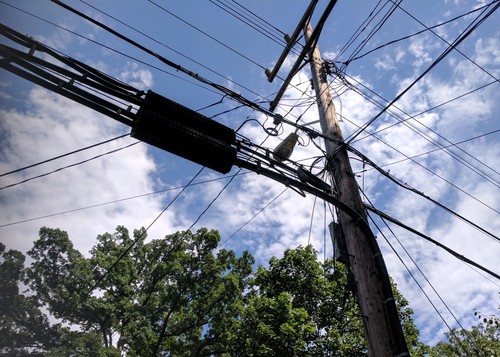 The pole attachment issue is one that all Internet service providers struggle with, although, ironically, incumbent providers also often use pole-attachment rules to their advantage to keep new ISPs from gaining traction in certain markets. Charter, for example, alongside AT&T Inc. (NYSE: T), sued the local government in Louisville, Kentucky last fall for trying to make it easier for Google Fiber Inc. and others to gain access to utility poles already in use. Comcast Corp. (Nasdaq: CMCSA, CMCSK) has similarly filed suit alongside AT&T in Nashville, Tennessee. (See also Gigabites: Google Fiber Seeks Custom Fit.)
Regarding Charter's New York commitment, the cable company is currently behind on deployments to nearly 20,000 customer premises. Previously, Charter agreed to make broadband service available to 36,250 premises by May 18, 2017. As of that date, however, the company had only passed 15,164 new locations. According to the new timetable proposed by the Commission, Charter would now have until December 16 to reach 36,771 new premises, and until June 18 of next year to reach 58,417 new sites. By 2020, Charter would need to reach 145,000 new locations with broadband service.
---
For more cable market coverage and insights, check out our dedicated cable content channel here on Light Reading.
---
The settlement over broadband deployments isn't the first time Charter's had legal trouble since its takeover of Time Warner Cable. New York Attorney General Eric T. Schneiderman also initiated a lawsuit against the company in February, claiming that Charter hasn't made the capital investments necessary to deliver on broadband speeds it's promised to subscribers. (See NY State Sues Charter for Broadband Fraud.)
Not only is Charter fighting the charge, but the cable and telecom industries together, through the NCTA – The Internet & Television Association and United States Telecom Association (USTelecom) , are disputing the right of states to investigate ISPs for failing to meet promised broadband speeds. The two associations have filed a petition with the Federal Communications Commission (FCC) for a declaratory ruling on the matter. Attorneys General from 34 states plus the District of Columbia have responded with their own comments in opposition to that petition.
Elsewhere, Charter has also faced criticism in the wake of its acquisitions of TWC and Bright House Networks. While the company has sought to create pricing consistency across regions with its video, voice and data offerings, many consumers have complained about prices going up since Charter took over their cable service. The company's latest quarterly investor report also disappointed Wall Street, with earnings failing to meet analyst expectations. (See Charter Remains Cautious as Earnings Lag.)
— Mari Silbey, Senior Editor, Cable/Video, Light Reading
PARTNER PERSPECTIVES
- content from our sponsors