Comcast's capex spending is no small thing. The capital expenditures for the company's cable business increased 4.7% to $8 billion in 2017, a product of higher investment in broadband network infrastructure and continued, if somewhat lower spending on customer premises equipment like video set-tops.
However, that capex rise deserves some context.
From a capital intensity perspective, Comcast Corp. (Nasdaq: CMCSA, CMCSK)'s spending on its cable business was essentially flat in 2017, and the company predicts it will decline in 2018 by as much as 50 basis points. That means that although Comcast's capex investments are increasing, its revenues are trending higher faster.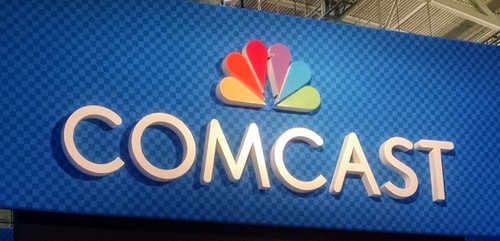 Comcast released its spending projections for the new year in its fourth-quarter earnings report. At the same time, the company answered questions about how it will benefit from the recent tax reform passed by Congress. Because of the new legislation, CFO Michael Cavanagh noted that Comcast will not only pay a lower tax rate, but that it will "get to immediately expense the eligible amount of the $10 billion in capital or so" it's investing. And he confirmed that the vast majority of its capex -- roughly $10 billion across both the cable business and NBCUniversal -- is eligible for expensing.
As telecom analyst Craig Moffett put it last week, because of Comcast's domestic capex spending, the company falls "in the sweet spot of tax reform."
And yet, the windfall for Comcast doesn't mean a similar rise in infrastructure spending. Instead, Comcast is increasing its dividend to shareholders by 21%, and it expects to repurchase $5 billion or more of its stock in 2018.
In theory, the repeal of the Open Internet Order will also benefit Comcast financially. CEO Brian Roberts noted on the Q4 earnings call that the fact that the order was reversed has given the company a rosier outlook for the future. (See also FCC Ends Net Neutrality.)
"I do think it gave us the confidence to make the statement that over the next five years we're going to have significant investment in our economy to the tune of at least $50 billion," said Roberts.
But again, that number has to be taken with a grain of salt. Comcast will be contributing to the economy, but who exactly will reap the benefits remains to be seen.
---
Get your strategic roadmap to the technology trends and business cases shaping the cable industry! Join us for the Cable Next-Gen Technologies & Strategies event in Denver on March 20-22. Don't miss this exclusive opportunity to network with and learn from industry experts – communications service providers get in free!
---
As for Comcast's performance in the fourth quarter, the company posted total revenues of $21.9 billion, up 4.2% year over year, and an adjusted earnings-per-share number of $0.49. Revenues were roughly in line with analyst forecasts, while EPS was slightly above analyst projections of $0.47 according to Thomson Reuters.
On the video front, Comcast continued to lose subscribers in the quarter, with a drop of 33,000 video subs. However video revenue rose (up 1.5% in Q4 to $5.7 billion) thanks to rate hikes and the mix of services customers are buying.
Meanwhile, Comcast is emphasizing its gains in the broadband market. The company posted an increase of 350,000 Internet customers in Q4, giving it 23.9 million broadband subs at the end of 2017. Thanks to investments in DOCSIS 3.1, Comcast also reported that it now offers gigabit speeds across nearly 80% of its service territory.
In other noteworthy statistics, Comcast ended last year with a $6.2 billion run rate in business services, up 12.7% from 2016. The revenue in the company's "other" category also jumped. That total increased 4.8% for the year to a total of $2.8 billion. Driving growth in "other" revenue were Xfinity Home sales and revenue from X1 licensing agreements.
Comcast's Xfinity Mobile service is still in the early stages of distribution, but the company said it finished 2017 with more than 380,000 customer lines. It added 180,000 of those lines in the fourth quarter.
— Mari Silbey, Senior Editor, Cable/Video, Light Reading