BICS' data shows an uptick in human and machine roaming in 2022
New stats from BICS, the Proximus-owned international carrier, show the number of roamers across its networks grew by 40% in 2022.
As COVID restrictions eased worldwide, BICS saw the number of "human" roamers also grow by 40%. While this is surely good news for the company, the potential for profit in the roaming market is limited due to regulation, competition and new technologies, as Light Reading wrote in September.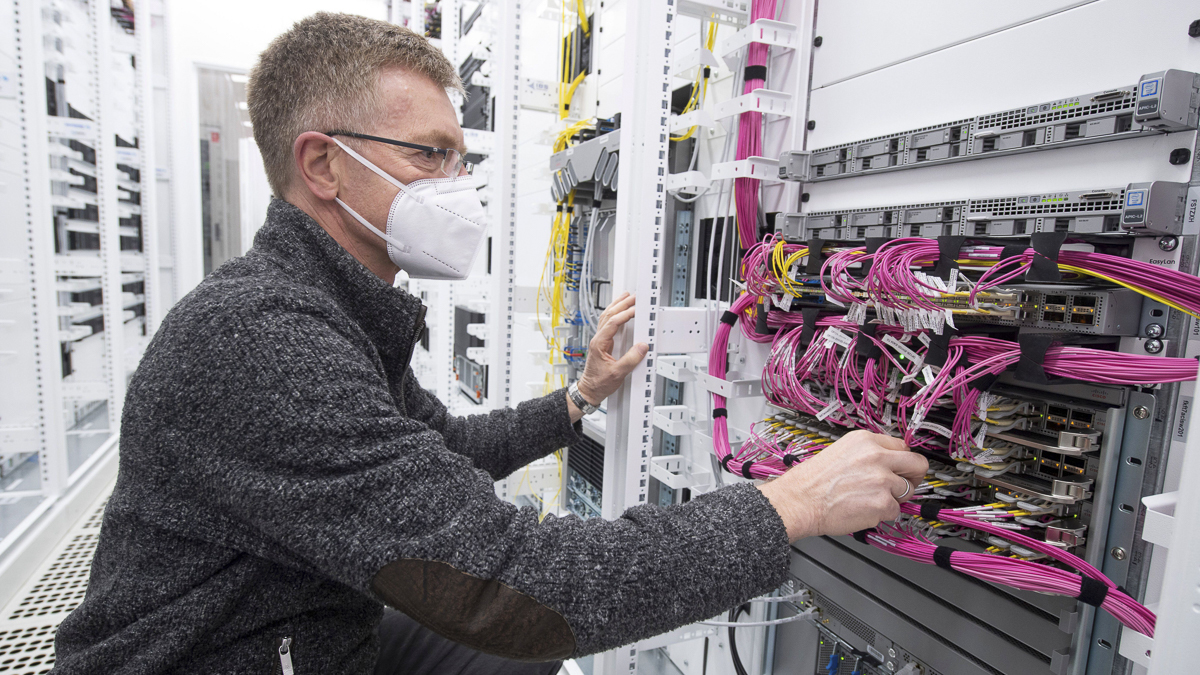 That's why the 42% increase in machine and IoT roaming on the firm's networks may be even better news for the communications platform company, which attributes this development to improving interoperability with operators. For BICS, IoT is amid the additional revenue streams it has been pursuing to make up for the lack of opportunities in conventional roaming.
The marked increase in roamers year-over-year echoes the trends in BICS' last available earnings results – from the July-to-September 2022 quarter – which show a 16.4% growth in revenue.
Large increase in 5G-enabled devices

Another trend highlighted by BICS is the increase in the number of unique devices, up 42% compared with 2021. The number of 5G-enabled devices, meanwhile, grew by 279%. BICS believes that this trend will increase the importance for both customers and enterprises of roaming on 5G standalone (SA), a version of the technology not anchored to 4G.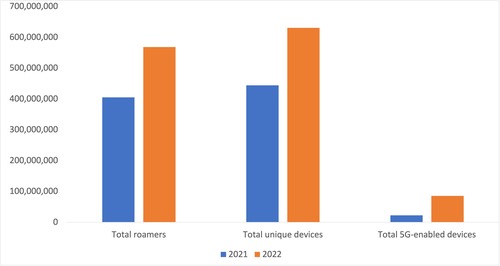 So far, 5G SA has not taken off as fast as some in the industry may have hoped. Non-standalone 5G, initially expected to be a stepping-stone to SA networks, continued to dominate deployments in 2022. As Heavy Reading Principal Analyst Gabriel Brown wrote last year, technical difficulties around 5G rollouts have made some operators opt for the wait-and-see approach. One of the obstacles has been a lack of SA-compatible devices, but the recent uptick, combined with the increasing support for SA specifically, may help address this issue.
As shown by the latest data, from the Global mobile Suppliers Association, the number of operators investing in 5G SA rollout has been increasing, albeit slowly. In January, for example, Vodafone launched UK's first 5G SA trial in seven major cities.
An increased 5G SA uptake may have implications for roaming. To avoid the complex process of setting up individual roaming agreements with several public operators, Mikael Schachne, the vice president of the telco market division for BICS, expects roaming hubs will become essential for enterprises. Schachne also warns that an influx of devices into the market combined with growing network interconnectivity will increase the risk of fraudulent attacks. Both these developments would, of course, suit BICS' business model, as the company is involved in fraud prevention as well as roaming .
Related posts:
— Tereza Krásová, Associate Editor, Light Reading
PARTNER PERSPECTIVES
- content from our sponsors