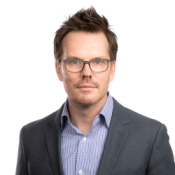 2/28/2006

Comment (0)

1:30 PM -- Another crazy tattoo auction has come and gone.

From the PR pile, an update on a Philter Hall of Fame Member, Mark Greenlaw:


LOS ANGELES, Feb. 28 /PRNewswire/ -- Los Angeles-based Globat.com, the world-leader in Performance Web Hosting, today announced it has bought the rights to advertise on the back of a Maine man's head via an eBay auction. Mark Greenlaw, 25, is set to have his head tattooed on Tuesday, February 28, 2006 with the Globat.com logo.

Mark Greenlaw, a father to three children and resident of Biddeford, Maine, came up with the idea to help support his growing family in early January. The auction was quickly seen by tens of thousands of people and attracted media interest with radio show appearances and newspaper mentions across the country before it came to the attention of Globat.com.

"At Globat.com, we love inventive ideas like Mark's," said Ben R. Neumann, President and CEO of Globat.com. "Our company helps people promote, develop, and host business ideas 24 hours a day, and we think Mark gives us a great way to demonstrate our love of fresh ideas. We also think this represents the ultimate in company loyalty!"


The auction ended on Feb. 9 and winning bid was $4,500. But the real story is that Greenlaw left $800 on the table upon relisting his auction.
His original auction ended on Jan. 25 and the highest bid in that auction was $5,299, but that didn't meet his reserve price at the time. The sad thing is, the $5,299 bid
missed
his reserve price by $1.
With no cash in hand, Greenlaw lowered his reserve price (again) and re-auctioned the real estate on the back of his empty head, eventually landing him the lower offer.
As previously reported by The Philter's earlier, Greenlaw's original reserve price -- the price he thought he'd fetch for his auction -- was $10,000. (See
Your Ad Here
.)
— Phil Harvey, Permanent Regrets Editor,
Light Reading

(0) |