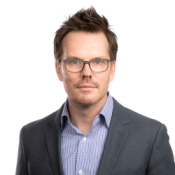 5/5/2008

Comment (0)

12:05 PM -- Why do executives at public companies blog? They sound so watered down and limp.

Posts like this, from Yahoo's CEO, don't sound like they come from competitive entrepreneurs. They sound like they're from Emily Post's Big Book of Corporate Platitudes.

Check this line out:


No one is celebrating about the outcome of these past three months... and no one should.
Are you kidding me?
For a fiery competitor like Yang, how could you hide your happiness? Yahoo now has a chance to prove to the world that it is indeed worth
more
than Microsoft said. Is there anything that entrepreneurs love more than someone calling them out? They love a challenge, right?
Yang absolutely has a reason to celebrate. He's got a real number --
$33 a share
-- to pass as an outward sign that his plan is best and that he did the right thing by keeping Yahoo out of Microsoft's hands.
Think about it: If Steve Ballmer were in Yang's shoes right now, his blog would have been ridiculous. They probably would have pulled it from the Website due to an abundance of exclamation points and swear words.
And that's why Ballmer is the real deal.
The entrepreneur in Yang should be popping champagne and literally laughing while his stock price slides. Now he's got a target. He's got a goal. And no one on his blog's message board thinks he can handle it. (Seriously, read it. Yang's getting killed out there.)
Instead of popping champagne, he's stoically blogging about "moving the needle" with new products and "holding up well under scrutiny."
Maybe that tells us all we need to know about whether Yahoo will ever show itself to be more valuable than Microsoft or Wall Street thinks.
— Phil Harvey, Editor,
Light Reading

(0) |