Former WorldCom chief Bernie Ebbers will hand over most of his personal assets to WorldCom shareholders and bondholders who lost out in the aftermath of the fraud that brought the telecom giant to its knees.

Ebbers has already been found guilty of his part in the WorldCom scandal, and will be sentenced July 13 (see Ebbers: GUILTY! and Readers Want Jail for Ebbers). WorldCom, after undergoing bankruptcy restructuring, has since reemerged as MCI Inc.

But the criminal case was not the only legal action against the colorful one-time telecom supremo. New York State Comptroller Allan G. Hevesi, who led a class action lawsuit against Ebbers, has reached a settlement with the man once dubbed "The Telecom Cowboy." This means that most of his personal assets, which could have been subject to a fine or restitution in the criminal case, will instead go to WorldCom shareholders and bondholders.

The settlement is the latest chapter in the downfall of the former basketball coach and bouncer who built one of the largest telecom firms in the U.S. (see Ebbers: Bumpkin or Bully?, Ebbers Trial: Sex, Drugs & Numbers, Ebbers Day II: 'Look After Pennies', and Ebbers: Of Motels & Men).

Under the terms of the settlement, Ebbers will be required to transfer all his remaining cash to settle the lawsuit, although he will be allowed enough money to pay his legal fees and support his wife with "a modest living allowance."

Ebbers must also transfer all of his remaining non-cash assets, which include his multimillion-dollar home in Mississippi, of all places, a lumber company, several thousand acres of timberland, a trucking company, a marina, and a golf course. These will be sold during the coming months, according to prosecutors.

"Mr Ebbers was the person most responsible for the biggest corporate fraud in history and it is appropriate that he surrender most of his personal wealth to the stockholders and bondholders he betrayed," Hevesi said in a statement.

Ebbers' total assets are expect to raise around $33 million for shareholders and bondholders.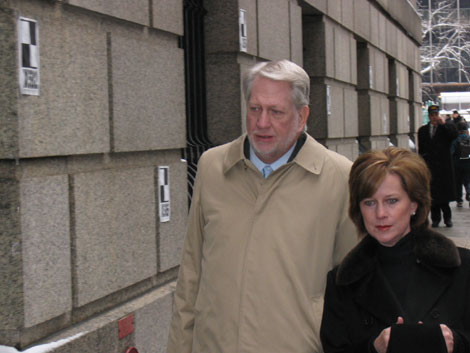 — James Rogers, Site Editor, Next-Gen Data Center Forum