5:15 PM -- Talking to Web 2.0 types of startups, three questions always come to mind:
How do you make money off this thing?
How do you expand beyond a small cult of users?
Why can't some bigger company do this themselves? I'm thinking Facebook right now, but the question increasingly points to Microsoft Corp. (Nasdaq: MSFT), Oracle Corp. (Nasdaq: ORCL), even Cisco Systems Inc. (Nasdaq: CSCO). If you're the mobile adjunct to Facebook, do you exist solely on the hope of getting acquired by Facebook (versus getting replaced by Facebook)?
I did manage to find some compelling startups at last week's Web 2.0 Expo. That doesn't mean they have good answers to the questions, though.

Swiss startup Dixero does something I've always thought might be useful: makes audio versions of your RSSed Web pages. It's meant primarily for news, targeted at car commuters. Yes, it comes out in that Stephen Hawking kind of voice, but that's no less tolerable than what they have on news radio.

I've actually wished for a product like this in the past. But I think it would have limited appeal -- and nothing against Dixero, but I have a history of liking products that no one else does. They've got the "small cult" problem.

The same question seems to have gotten answered by oDesk, a sort of hiring center for contractors -- programmers, mostly. In addition to matching employees with employers, oDesk uses Webcams to periodically photograph whether the contractor is really there and earning his or her hourly wage.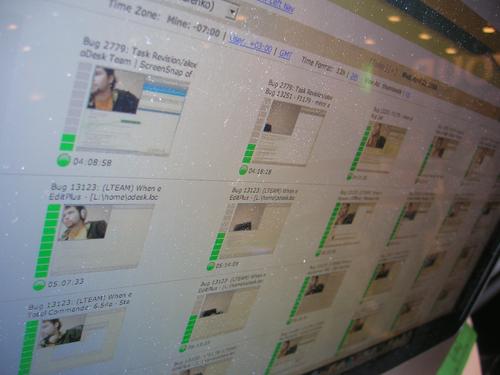 ODesk is not the two-guys-at-Starbucks kind of Web 2.0 venture. In three years, it's picked up 65,000 contractors in its listings without doing any real marketing, CEO Gary Swart says. The site is a clear step above Craigslist but seems like something that could be outdone at Monster.com or DICE.

Springnote avoids the obvious questions by just not making money, period. I suppose they'd like to, but for now the thing is put out there as an experiment, almost a research project. It's one of a few services created by the Openmaru studio at NCSoft Corp., a South Korean software and games company.

Springnote is an online notebook -- "notes" including photos or design documents, so it's applicable to engineering. I'm making it sound a lot like Sharepoint, but it looks -- different. More like personal notes than an organized corporate database. An advertising model is possible, but for now, they're just letting folks use Springnote for free to see what comes of it.

Springnote could be useful for business, but it's in danger of ending up like a lot of Web 2.0 applications: a tool for self-absorption. Who cares about work; here's your chance to put a diary online because you're too cool to bother with MySpace or Facebook any more.

This is all based on my whirlwind tour of the small expo. I haven't tried any of these applications, so any opinions would be welcome on the message board.

Other Web 2.0 Expo goodies:

Light Reading