This Olde Website

Comment (0)
A fun prank to pull on someone in your company's IT department is to visit the
Internet Archive WayBackMachine
, pull up a page from yore, and ask him or her, "What the $%*& happened to our Website?"
Depending on the subject, this will induce either a yawn or a heart attack. There's not a lot of middle ground here.
For grins, please join us for a somewhat cable-centric jog down memory lane to see what this World Wide Web of ours used to look like. Along the way, you'll find backward peeks at
Google
(Nasdaq: GOOG) (still! in! beta!), a more colorful
Apple Inc.
(Nasdaq: AAPL) (its logo, anyway), Comcast.net when "The Fan" wasn't even an idea that graced an exec's PowerPoint presentation, and even Hulu... back when it was just an obscure site that no one in their right mind would visit and well before it became the Internet-fed video hub it is today.
Just click the pic below to start a slideshow chock full o' olde (but not always goode) Web screengrabs: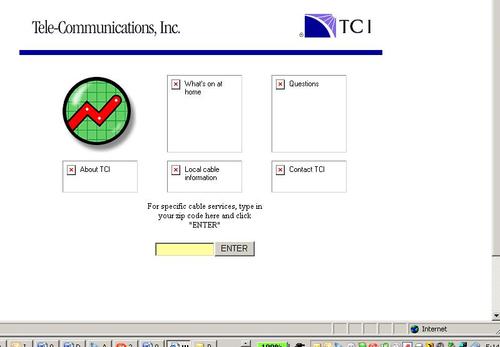 Honestly, I tried to pull up some vintage pages from the
Light Reading
vault, but my requests were repeatedly met with a message that the archive was "experiencing technical difficulties." I'll give it another shot some other time.
— Jeff Baumgartner, Site Editor,
Cable Digital News
PARTNER PERSPECTIVES
- content from our sponsors
GUEST PERSPECTIVES
- curated contributions