Light Reading has determined the finalists for the fifth annual Leading Lights Awards, which recognize top companies and their executives for outstanding achievements in next-gen communications.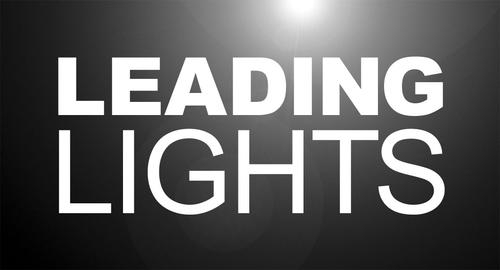 The Leading Lights Award winners will be announced before an audience of service providers, analysts, and technology and business press at an exclusive, invitation-only gala dinner on Monday, Oct. 20, following the first day of Light Reading's Ethernet Expo.

The finalists were determined -- and the winners will be judged -- by a panel of Light Reading editors and Heavy Reading analysts. But you can have your say as well, by taking Light Reading's Leading Lights Reader Survey. By taking this special survey, you can have a voice in helping us determine what companies and people deserve Light Reading's ultimate accolade.

To help you with your choices, we thought it'd be helpful to explain the rationale, where appropriate, of our picks for Leading Lights Finalists. So click on the category below for a discussion of that group's finalists -- and feel free, as ever, to start your own discussion on the boards below:

Person of the Year
Awarded to the individual that our editorial staff, with the help of reader votes and nominations, selects as having had the most remarkable impact on the business of next-generation communications during the past 12 months.

Top IPO or M&A Candidate
Awarded to the private company that most clearly has the management, products, and financial stability to launch a successful IPO or be acquired on its own terms within the next 12 months.

Best New Service
Awarded to the service provider or Internet firm that has most successfully deployed a market-leading, revenue-generating service based on next-generation communications technology.

Best New Product
Awarded to the company that has developed a market-leading product that, through engineering and technical excellence, best enables the deployment of profitable next-generation telecommunications services.

Best New Startup
Awarded to the recently launched private company that our editors believe has the best chance at success because of its the proven managers, solid backing, and interesting products or services addressing next-generation communications markets.

Best Investment Potential
Awarded to the public company that represents the best long-term potential return on investment by virtue of solid management, product development, and market growth potential.

Best Deal Maker
Awarded to the company that has consistently demonstrated good timing, judgment, and execution in high-profile acquisitions, joint ventures, strategic investments, or other creative ways of extending its reach in the market.

Best Marketing
Awarded to the company that has best communicated a specific technological vision and/or business proposition to customers and investors, especially in cases where the company has defined and led the market.

— The Staff, Light Reading

Next Page: Person of the Year


---
For more information on the Leading Lights Awards, click here.
To tell us who YOU think should win a Leading Lights honor, please take our Reader Survey.
For more information on Ethernet Expo, click here.