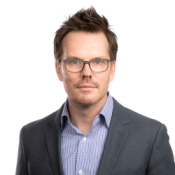 7/24/2007

Comment (2)

2:20 PM -- From The Philter's Content is King file, a snippet of a Gamasutra interview of Microsoft's Peter Moore, one of the corporate VPs in charge of Xbox. Moore said, in so many words, that every great hunk of hardware has its success defined by the content that's available at launch:


If you look at the last generation -- whether Sony admits it or not -- I think having Grand Theft Auto as an exclusive was one of the key reasons they did so well on that generation. There's no doubt in my mind that, prior to that, having Final Fantasy for the PlayStation [created the same effect]. You also look at an exclusive level for your first party. Boy, without Zelda and Metroid, where would Nintendo be? Those things don't show up on any other box, and I think they're critically important.


Halo 3
, anyone?
The games business has content-bias baked in. But you won't see that devotion to content in very many (any?) of the new telco TV networks. What carriers can you think of that launched their services with exclusive game shows, movies, sitcoms, local sports, or serial dramas?
— Phil Harvey, Barely Managing Editor,
Light Reading

(2) |