3:05 PM -- I'm at Stanford University, attending the second FCC en banc hearing, the "do-over" for the Harvard event where Comcast Corp. (Nasdaq: CMCSA, CMCSK) stacked the deck.

The hearing is intended to examine the issue of outside applications running on high-speed networks, triggered by the discovery that Comcast was throttling back peer-to-peer (P2P) bandwidth. (See FCC Mulling New Internet Rules and Comcast Caves In to P2P Pressure.)

It's open to the public, so the Net neutrality crowd is probably going to arrive in force. A parody musical group called the Raging Grannies was the only sign of mischief as of 11:00 a.m. (Pacific Time), one hour before the hearing was due to start.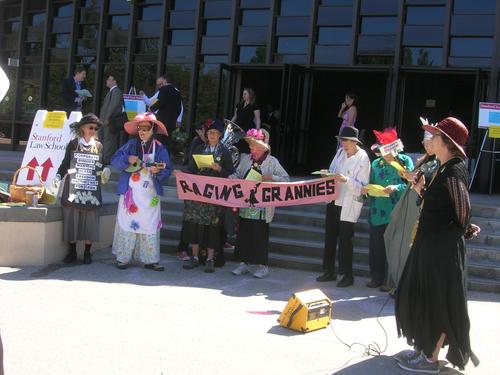 Stanford isn't exactly the hotbed of protest that U.C. Berkeley was, but I'll check outside later on to see if other signs and banners got put up.

Depending on how kind the WiFi network is and how interesting the panel sessions get, I'll add other comments via the message board below.

You can download the agenda's hearing in a Word file, here.

— Craig Matsumoto, West Coast Editor, Light Reading